Posted on
Mrs. Wendy Renae Clark Norfleet, ….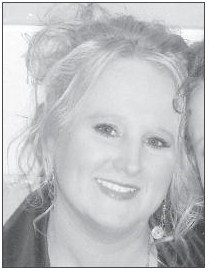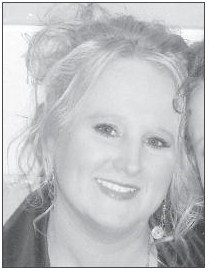 Mrs. Wendy Renae Clark Norfleet, 41, of Alamo, died unexpectedly on Sunday, June 27, 2021, at Fairview Park Hospital, in Dublin following a motor vehicle accident. Mrs. Norfleet was born in McRae and was a graduate of Wheeler County High School. She attended Abraham Baldwin Agricultural College and graduated from Kaplan Financial Education. She was employed by the Georgia Department of Juvenile Justice as a counselor at the Eastman YDC, and attended Liberty Baptist Church in Lyons. She was preceded in death by her grandparents, Willie Strickland Clark, John Walter Clark, and Wiley Browning; 1 aunt, Jan Browning Willhite; and 1 uncle, Jackie
Floyd.
Survivors include her daughter, Alexis Hendricks of Alamo; her husband, Mitchell Norfleet of Lyons; her mother, Joy Browning Clark of Alamo; her father and stepmother, Neal and Donna Clark of Hawkinsville; 1 brother, John Clark of Alamo; 1 sister, Kimberly Williams of Alamo; 2 stepsons, Joshua Norfleet and Ethan Norfleet of Vidalia; 1 stepdaughter, Madeline Allen of Washington; her grandmother, Lizzie Loraine Browning of Vidalia; 1 niece, Kiaya Huerta; nephews, Kale Huerta, Trace Clark, Austin Williams III; stepsisters, Courtney King, Caitlyn Rodgers, and Chloe Rodgers of Hawkinsville; aunts and uncles, Faye Parker, Malcolm Browning, Sandra McNeal, and Donald Floyd; and numerous cousins.
A graveside service will be held on Wednesday, June 30, 2021, at 11:00 a.m., in the Clark Family Cemetery on Clark Cemetery Rd., Alamo, with Rev. W.R. Connell and Rev. James Fennell officiating.
Donations can be submitted to Towns Funeral Home for Alexis Hendricks' education fund.
Mrs. Wendy Norfleet