Posted on
Mrs. Linda Sue Fountain, ….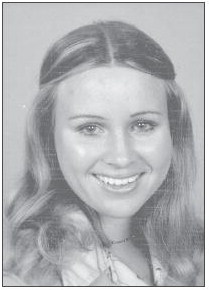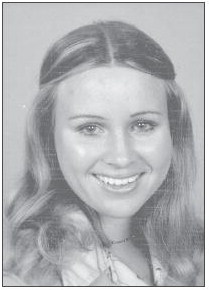 Mrs. Linda Sue Fountain, age 64, of Mt. Vernon, died on Sunday, June 20, 2021, at St. Joseph's Hospital in Decatur after a sudden illness.
Mrs. Fountain was a native of Wheeler County and grew up in Clark's Bluff Community. She was a 1975 graduate of Montgomery County High School and earned an Associate degree from Brewton-Parker College. She retired after 35 years of service from Altamaha Bank and Trust as a Loan Operations Manager. She was a member of First Baptist Church of Mt. Vernon and attended Ailey Baptist Church. She sang in the choir, assisted the children's choir and she enjoyed weaving mats for the homeless in connection with First Baptist Church of Mt. Vernon. She is preceded in death by her parents, Bill Dixon and Carolyn Hughes Dixon.
Survivors include her husband of 46 years, Festus Fountain, and 1 daughter, Dr. Felicia Fountain, both of Mt. Vernon; 2 nieces that she raised as her own, Christy Dixon of Mt. Vernon and Megan Perkins and husband Kole of Glenwood; 1 grandson, Ayden Festus O'Neal of Mt. Vernon; 3 siblings, Jerry Dixon, Terry Dixon and Greg Dixon and wife Debbie, all of Glenwood; and 4 greatnieces and great-nephews, Christopher Rice, Randall Dixon, Autumn Hutley and Payton Webb (honorary granddaughter).
The funeral service was held on Thursday, June 24, 2021, at 11:00 a.m., in the chapel of Ronald V. Hall Funeral Home in Vidalia, with Pastor B.L. Horne officiating. Burial followed in Mt. Vernon Memorial Cemetery. Pallbearers were Benji Black, Landon Spivey, Michael Spivey, Christopher Rice, Randall Dixon and Mike Dixon. Memorial contributions may be made to Vidalia Heritage Academy General Scholarship Program for Financial Assistance, P.O. Box 2005, Vidalia, GA 30475, Attention: Faith Poole.
Ronald V. Hall
FUNERAL HOME
'Memories, of a Lifetime of Love'
Mrs. Linda Sue Fountain