Posted on
Mr. Altamond Williams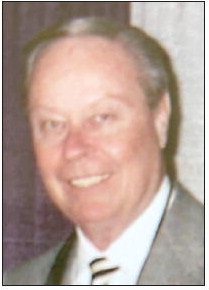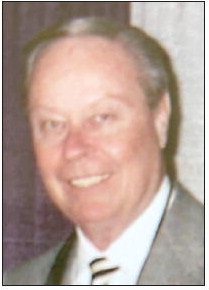 Altamond Williams passed away on June 16, 2021, at the age of 82 at Meadows Park Nursing Home in Vidalia, GA. A resident of Collins, GA, Altamond was born on May 30, 1939, as the son of late Alvah and Ola Cox Williams and the youngest brother of late Bill, Ben Payton, and Dana Kennedy. He is survived by his two sons, Matt and Travis Williams; two daughtersin- law, Melanie and Sandy; and three grandchildren, Alex, Evan, and Madison.
Altamond began competitive pistol shooting in the late 1960s and would always reload his own ammunition for matches. Over time, he became a better shooter and a demand grew for him to reload ammunition for his colleagues. A salesman by trade, he slowly began his own shooting and ammunition related business, which grew to his company reloading over six different types of ammunition for sale and distribution across the United States. Continuing to compete throughout the early 70's, Altamond earned the rare honor of Distinguished Marksman for the Georgia Army National Guard's "All Guard Team." Volunteering his time, Altamond served as the Junior Rifle Team Coach for the Reidsville Jaycees and the GA 4-H Program in the 70s-80s. Many may remember that the team practiced on the 3rd floor of the Tattnall County Court House in Reidsville, where he converted an old abandoned space into a safe and effective 25' indoor BB gun and air rifle range. Not only did Altamond's outstanding coaching produce District, State, and National winners in both the team and individual categories, he also taught gun safety to reinforce the importance of responsible and safe gun handling to hundreds of young adults in Tattnall County. From a small, family owned and operated business initially known as the Target Shop in the 70s then Williams Precision Bullets in the 80s, Altamond was more recently known as the Owner and President of Militaria, Inc., in Collins, GA. Patrons from across the Southeast would travel to Collins to shoot their pistols, zero their rifles for deer season on the 600 yard pistol and rifle range, perfect their skill on the state of the art skeet range, or compete in one of the several pistol or skeet matches he would host. Throughout the years the Militaria evolved from retail gun sales into a shooting supply wholesale and international mail order business, which was always grounded in freedoms we enjoy in America under the Second Amendment to keep and bear arms. Altamond was extremely active in civic organizations throughout his life, with his last official position as the President of the Vidalia Moose Lodge, #1281, of which he was a lifetime member for the past 50 years. Altamond is also a member of and donor to the Heritage Foundation, a Benefactor member of National Rifle Association (NRA), which is the highest membership the organization offers, and Lifetime member of the Sons of the Confederate Veterans. Altamond was even certified as a Kansas City Barbecue Society (KCBS) Judge and judged over 25 Championships across the mid-West and Southeast. His hobbies included raising wood ducks, horticulture, and a full-time joke teller. There wasn't a joke anyone could tell that he hadn't already heard, but he always gave points for the way they told it. Recent events in the world have caused us all to pause and reflect on the importance of family, quality friendships, and the great country we love so dear. As Altamond neared the end, he did say that he was going to make sure he voted in the 2024 election so he could help Make America Great
Again. No services will be held; the family will host a reception and potluck BBQ for family and close friends.
Full Paid Obituary