Posted on
VRD Over Lyons In 12U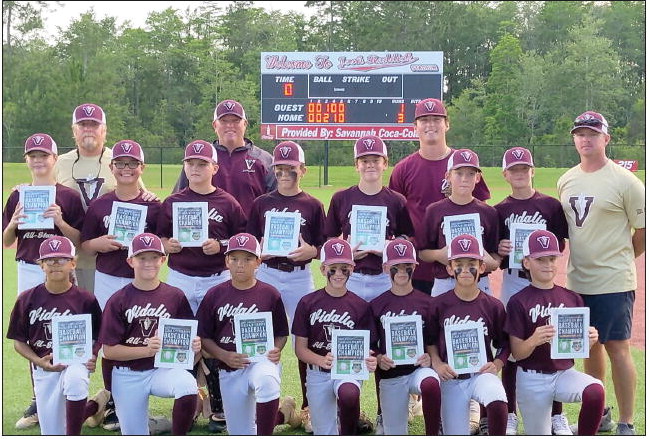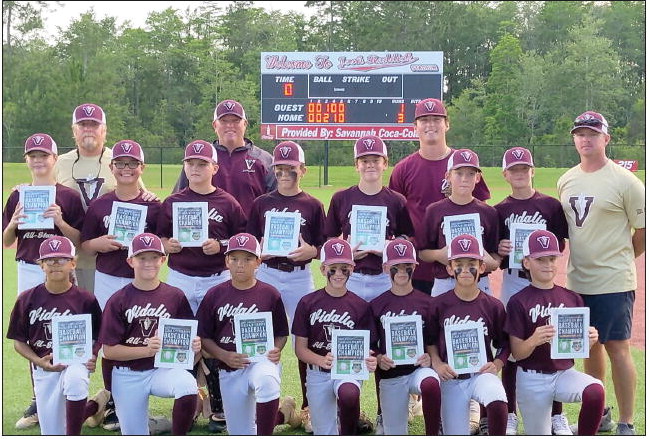 The District 1, 12U baseball tournament was held last week at Effingham County. It came down to Vidalia and Lyons for the Championship with Vidalia coming out on top. Lyons played their first game of the tournament against Statesboro and rolled to a run rule victory. LRD took the win 18-0 over Statesboro.
Vidalia had a bit of a tougher opener as they took on Twin City. Vidalia couldn't get the bats going in the game, but did get the win, 5-1, to move on.
Lyons' next opponent was Augusta. LRD again got the win, this time by the score of 5-0.
Vidalia blew out Swainsboro in their next matchup. The local boys from VRD took the win 12-4 over Swainsboro.
Vidalia and Lyons met up then in the semifinals of the winners' bracket. Vidalia came out on top of that game, 6-3, to send Lyons into the losers' bracket.
Lyons bounced back in a big way as they rolled to a run rule victory over Swainsboro, 18-0, to set themselves up for a rematch with Vidalia for
the title. In that Championship Game Lyons took the first lead of the game in the top of the third inning when they plated one run. Vidalia came back with two runs in the bottom of the third to take the lead, 2-1. Vidalia added a run in the bottom of the fourth inning, and held on to win the game, 3-1, over Lyons to claim the title. Both teams will be heading to the State Tournament, which will be held next week in Effingham County beginning on Tuesday.