Posted on
Mrs. Judy Salem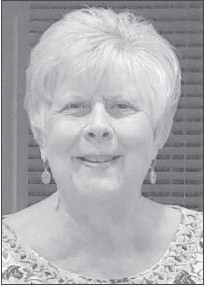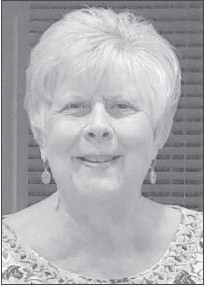 Mrs. Judy Salem
Mrs. Judy Cauley Salem, age 72, of Vidalia, died on Sunday, June 13, 2021, at Memorial Health Meadows Hospital in Vidalia after a brief illness.
Mrs. Salem was a native of the Kibbee Community, later moving to Mt. Vernon, and lived in Vidalia since 1979. She was a 1966 graduate of Montgomery County High School, and Swainsboro Technical College. She was a licensed practical nurse and worked at Meadows Memorial, and with Dr. Bob DeJarnette and CareOne. She was Presbyterian by faith. She was preceded in death by her husband, Jim Salem; and her parents, William "Sonny Man" Cauley and Emma Brantley Cauley.
Survivors include 2 sons, Mike Salem and Daniel Salem; and 2 grandchildren, Logan Salem and Mikenna Salem of Lyons.
The family will receive friends at the funeral home on Wednesday evening from 6:00 until 8:00.
The funeral service will be held on Thursday, June 17, 2021, at 10:00 a.m., in the chapel of Ronald V. Hall Funeral Home, with Pastor Hershel Clements officiating. Burial will follow in the Braddy Cemetery.
Flowers will be accepted, or memorial contributions may be made to Susan G. Koman Foundation, 13770 Noel Road, Suite 801889, Dallas, TX 75380 or by visiting their website.
Ronald V. Hall
FUNERAL HOME
'Memories, of a Lifetime of Love'