Posted on
Mrs. Libby Parrish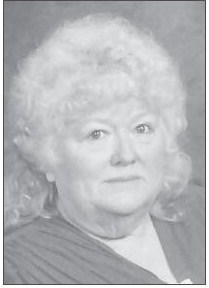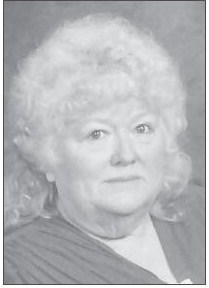 Mrs. Mary Elizabeth "Libby" Powell Parrish, age 78, of Vidalia, passed away on Thursday, June 3, 2021, at her residence.
Mrs. Parrish was born on May 24, 1943, in Dublin, GA, to the late Clyde Dewitt and Annie Myrtle Mercer Powell. She had worked as a seamstress at Oxford of Lyons for most of her working life and loved her family very much! In addition to her parents, she was preceded in death by her husband, Elmer Ray Parrish; and a granddaughter, Kristina Gonzalez.
She is survived by her son, Danny Wayne Parrish; two daughters, Olivia Suzie Gonzalez (Jose) and Cynthia Louise Parrish Lyle (James); one brother, Darvin Dewitt Powell (Delories); twelve grandchildren, Jennifer Meacham, Angie Quinn, James Lyle, Dusty Lyle (Hannah), Andy Gonzalez, Julia Gonzalez, David Gonzalez (Becky), Lisa Gonzalez, Rebecca Gonzalez, Matthew Gonzalez, Aaron Conrad, and Heather Rozer; seven great-grandchildren, Justin Meacham, Hannah Meacham, Cassie Meacham, Luke Samuel Lyle, and three others; and several nieces and nephews.
The family received friends on Monday, June 7, 2021, from 1:30 p.m. until 2:00 p.m. at Snowhill Community Church. Funeral services followed at 2:00 p.m. at the church, with Pastor W.R. Connell, David Gonzalez, and Pastor David Alpnic, Sr., officiating. Graveside service and interment followed at Mount Vernon Memorial Park. Pallbearers were: Dusty Lyle, David Gonzalez, Andy Gonzalez, Chris Powell, Jose Gonzalez, James Lyle, and Justin Meacham.
Online condolences may be sent through our website: www.roberts-stewartfuneralhome. com.
Full Paid Obituary