Posted on
Mr. Charles Gray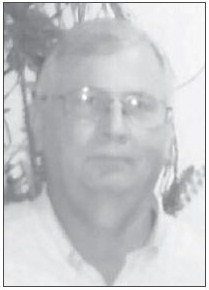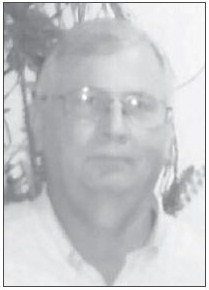 Mr. Charles Thomas Gray age 69, of Jacksonville, FL, died on Saturday, May 22, 2021, at his home with his wife and family by his side. Mr. Gray was born in Lyons. He proudly served an extensive career with the United States Navy as an underwater welder and continued his work in that field after his departure from the military. He was stationed in Scotland for 10 years and was last stationed at Mayport Base in Jacksonville before retiring. He later had stints at the Jacksonville Shipyards, as well as with Atlantic Marine. He was preceded in death by his parents, George Thomas "GT" and Betty Sue Groover Gray; and 1 brother, Daniel Gray.
Survivors include his wife of 30 years, Vickie Gray of Jacksonville; 3 children, Billy Wright and wife Kristen of Fleming Island, FL, Lacy Wright of Jacksonville, and Eric Gray of Mississippi; 2 grandchildren, Makenzie and Caroline; 1 brother, James Gray and wife Mary Ann of Lyons; 1 sister-in-law, Cindy Gray of Oak Park; his mother-in-law, Gloria Kraft of Jacksonville; and other extended family members and friends. A memorial service was held on Saturday, June 5, 2021, at 11:00 a.m., in the chapel of Ronald V. Hall Funeral Home, with Pastor Dannie Williams officiating. Burial followed in the Lyons City Cemetery.
In lieu of flowers, memorial contributions may be made to the First Baptist Church of Lyons, P.O. Box 627, Lyons, GA 30436.
Ronald V. Hall
FUNERAL HOME
'Memories, of a Lifetime of Love'
Mr. Charles Gray