Posted on
continued from page rhodium and ….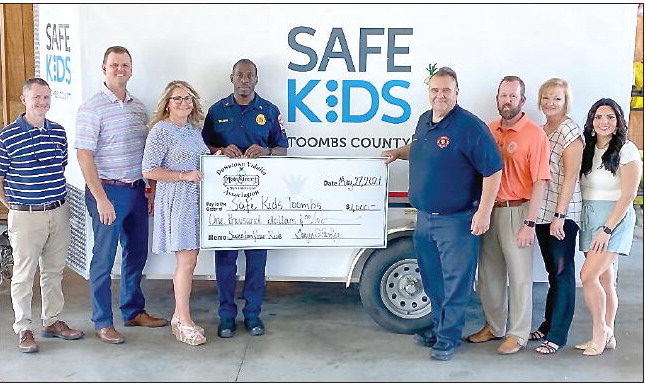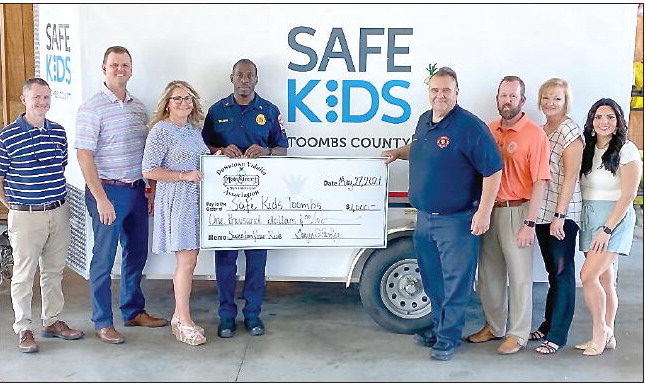 continued from page
rhodium and palladium— found in the converters, said Captain Jordan Kight with the Toombs County Sheriff's Office. With more vehicles on the road, catalytic converters are plentiful, and under the right circumstances, easy pickings for criminals, Kight noted.
In recent networking and informational meetings with South Georgia law enforcement agencies, a recurring topic is the uptick in thefts of catalytic converters, Kight said. "I did some research and discovered that this in not just an area issue, it is a nationwide issue. The prices of the rare metals inside converters have really skyrocketed and that has upped the scraped metal price."
In the last couple of months, there have been 50 to 70 cases of converter thefts countywide, Kight said, noting that most vehicles will have a minimum of two converters and some vehicles can have up to four. "It depends on the make and model of vehicle. Generally, the larger the engine, the more catalytic converters the vehicle has."
Kight said one catalytic converter contains three to seven grams of precious metals in combination with more common metals, bringing the overall weight of the converter to a pound or so. He explained that once the converters are sold to scrap metal dealers, they are sent to specialized metal recyclers which are able to extract precious metals for reuse.
The thieves usually target gas-powered vehicles over diesel-powered vehicles because the converters on vehicles with gas engines bring more money, and they particularly look for vehicles with higher ground clearance.
Most catalytic converters do not have serial numbers, making it difficult for law enforcement to prove a catalytic converter is stolen. This lack of identification makes it difficult to identify victims and successfully apprehend and prosecute criminals, Kight said.
The thieves usually work at night and in pairs, so a driver can drop off an accomplice to remove the converter then circle back to retrieve his partner in crime. The thief uses a portable electric saw to remove the converter. "These thefts don't usually occur in someone's yard because removing these converters with a saw is noisy," Kight said.
Thieves look for vehicles that are parked alongside roads and in other locations with little to no lighting and without surveillance. Kight said that there have been reports of thieves heavily impacting car dealerships in two area counties. He said other locations which can be vulnerable are churchyards where buses are parked. "It helps to have cameras, but even them, it is hard to get facial recognition at night and the thieves usually wear face coverings."
Kight said it is difficult to separate the legitimate converter sales from thefts. Many scrappers who bring the converters to the scrap metal dealer have obtained the converters in a completely lawful way. "A lot of scrappers may buy converters from old junked cars and sell them in bulk to a dealer," Kight said, explaining the seller may or may not have a title for the vehicle from which the converter was removed.
"Scrap dealers are required to get an ID from the person turning in the converter and a photo of the person and the item, but this doesn't always happen, Kight said. Kight said authorities have made area scrap metal dealers aware of the increase in the thefts of catalytic converters and these dealers are cooperating with investigators. The dealers keep lists of transactions which authorities routinely check to look for irregularities which may point to a theft. Kight expects the converter thefts to continue and increase, but the public can take steps to protect their vehicles by taking a few precautions: make sure vehicles are parked in a secure location, preferably with good lighting and surveillance cameras in use. He also advocated that citizens alert authorities whenever they see suspicious activities in their neighborhoods. He said those who wonder whether their converters are intact will likely know without consulting a mechanic. "A vehicle without a catalytic converter is really noisy. It's like not having a muffler."