Posted on
Chicken & Veggie Kabobs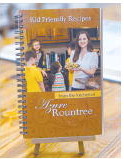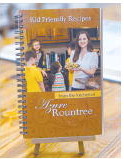 4 Boneless Skinless Chicken Breasts 1/3 cup Soy Sauce 1/4 cup Olive Oil 1/4 cup Red Wine Vinegar 1 teaspoon dried Oregano 1/2 teaspoon dried Basil 2 teaspoons bottled Minced Garlic 1/4 teaspoon Salt 1/4 teaspoon Pepper 1 Red, Green & Yellow Bell Pepper 2 Zucchini 2 Onions Zesty Italian Dressing Skewers Cut chicken into 2 inch cubes and place in a plastic resealable bag. In a bowl, stir together the soy sauce, olive oil, red wine vinegar, oregano, basil, minced garlic, salt and pepper, then pour the marinade down into the bag of chicken.
Cut the vegetables into 2 inch pieces and place in a separate plastic resealable bag. Pour the Italian dressing down in the bag of vegetables. Let the chicken and vegetables sit in fridge for 4 to 8 hours. Before removing the chicken and vegetables from the fridge, soak the skewers in water for 30 minutes, then dry with paper towels. Thread the chicken and vegetables onto the skewers. Grill for around 10 minutes on each side or until the chicken juices run clear and vegetables are slightly charred on the edges.
Kid Friendly Recipes from the Kitchen of Azure Rountree is available at The Advance. A portion of the proceeds from every book sold will go to benefit children with special needs.