Posted on
Ms. Susan Gills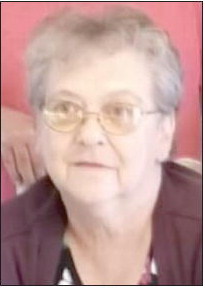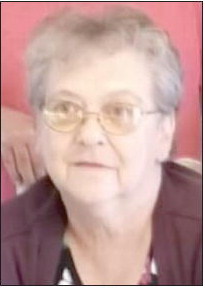 Ms. Susan Jane Gills, age 72, of Ailey, died on Monday, May 24, 2021, in Memorial Health Meadows Hospital in Vidalia after a sudden illness.
Ms. Gills was native of Darlington, PA, where she grew up, and lived in Florida for several years. She moved to Toombs County in 1990 and lived in Ailey for the past 2 years. She retired after many years from Walmart in Vidalia, and attended the Lyons Church of God of Prophecy. She was preceded in death by 1 son, Williford A. Cope; 1 daughter, Rhu-Deen Kay Bratt; and her parents, Roy E. Bratt, Jr., and Rena Bell Bable Bratt.
Survivors include 1 daughter, Nancy L. Walters of Ailey; 5 grandchildren, Michelle Maltby and husband Matthew of Lyons, Chris Cox, Jr., and wife Chrystal of Reidsville, Nichole Hudson of Ailey, Jennifer Conrad and husband Bryan of Vidalia, and Brandon Walters of Ailey; 3 sisters, Sandy Ambrose and husband Jim of Youngstown, OH, Wanda Wright and husband Donald of Portersville, PA, and Twilla Zent of Beaver, PA; and several nieces and nephews.
A Celebration of Life was held on Sunday, May 30, 2021, at the family residence.
In lieu of flowers, memorial contributions may be made to the Sweet Onion Animal Protection Society, P.O. Box 210, Vidalia, GA 30475.
Ronald V. Hall
FUNERAL HOME
'Memories, of a Lifetime of Love'