Posted on
VHS Wins All-Sports Title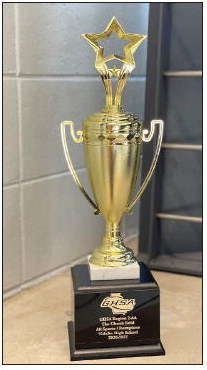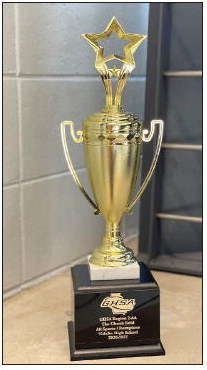 For the 7th time in the last 8 years, Vidalia High School has been awarded the Region 2AA All-Sports Championship Trophy. Winning the Championship Trophy that many times is an accomplishment on its own, but winning the award this year holds a special place among the Vidalia Athletes, Coaches, and Staff. For the first time in the award's history, the trophy now bears the name of Vidalia's longtime late Athletic Director and Head Girls Basketball Coach, Chunk Reid.
'This award is truly a representation of the work our coaches and athletes put in all year. To be able to win the inaugural Chunk Reid Championship Trophy makes it even a little more special, especially during what we had to go through this year,' said Vidalia Athletic Director Tommy Dalley.
'COVID protocols and shutdowns were definitely obstacles that we had to overcome. Still, it is a testament to our coaches pulling together and working through the adversity in order to place their teams in a position to be successful,' added Dalley.
Vidalia teams were able to win 10 of the 20 Region Championships in Region 2AA, and Dalley says that is a standard that reaches far and wide. 'Our athletes and the parents of our athletes put a lot of faith into how we were doing things, which enabled us to push them to reach their potential and that inevitably made our athletic programs successful.'