Posted on
H. Wyatt and husband Bob ….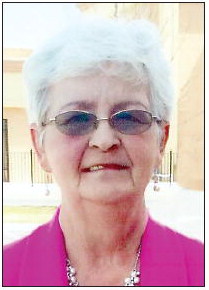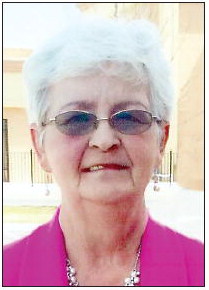 H. Wyatt and husband Bob of Vidalia, and Lorraine H. Monroe of Aline; 2 grandsons, William H. Rich and Cayden M. Rich of Jacksonville, FL; her other loving family, Shirley and Hugh McCord of Higgston; and several nieces and nephews.
The funeral service was held on Friday, April 23, 2021, at 3:00 p.m., in the chapel of Ronald V. Hall Funeral Home, with Rev. Randy McDuffie and Pastor Bobby Thompson officiating. Burial followed at Lakeview Memorial Gardens.
Pallbearers were Blaine Brandenburg, Greg Brandenburg, Cameron Beasley, Jeffrey Clifton, Kenny Hall
Mrs. Mary Rich
and Donnie Stokes. Mrs. Mary H. Rich, age 71, of Vidalia, died on Tuesday, April 20, 2021, at her home after a brief illness.
Mrs. Rich was a native of Metter, living in Swainsboro for many years, before moving to Toombs County in 1989. She worked with Creston's in Swainsboro, and worked at McCord's, and with the McCord Family for 17 years. She was a member of Tabernacle Baptist Church of Vidalia. She was preceded in death by her husband, Frank Lawrence "Hoppy" Rich; her parents, William Sylvester Hurst, Sr., and Catherine Lois Rich; and 1 brother, William S. Honorary pallbearers were Danny Taylor, Mark McCord, Walker McCord, David Harrell, Gail Gay, Michelle Newman, Walter Mullis, Myles Zackery and Mike Shehee. Flowers are accepted, or memorial contributions may be made to the Tabernacle Baptist Church Building Fund, PO Box 160, Vidalia, Georgia 30475.
Hurst, Jr.
Ronald V. Hall
Survivors include 1 son, William Lawrence Rich and wife Rachael of Jacksonville, FL; 2 sisters, Audry
FUNERAL HOME
'Memories, of a Lifetime of Love'