Posted on
Ms. April Loyd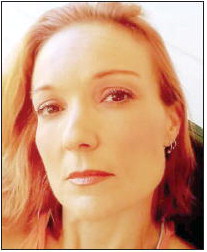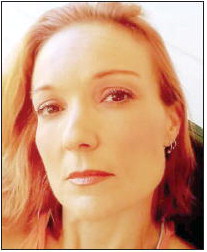 Ms. April Loyd
Ms. April Renee Loyd, age 41, of Montgomery County, died on Sunday, March 21, 2021, at Memorial Health University Medical Center in Savannah after a sudden illness.
Ms. Loyd was a native of South Carolina, growing up in Columbia, SC, and moved to Montgomery County in 1996. She was a 1997 graduate of Montgomery County High School and played the saxophone. She worked at the Georgia Department of Corrections in Reidsville as a corrections officer, Claxton Poultry as a bookkeeper, and at AmericInn in Vidalia. She attended Uvalda Church of God. She was preceded in death by her paternal grandparents, Ollie and Agnes Loyd; her maternal grandfather, H.L. "Red" Walker; and 1 uncle, Henry Walker. Survivors include 3 children, Marlys L. Harter and husband Greg of Montgomery County, Dalton Horton of Dublin, and Jada Bloodworth of Hazlehurst; her mother, Diann Walker Clark of Montgomery County; her father, Frank Loyd, Sr., and wife Glenda of Leesville, SC; 1 brother, Frank Loyd, Jr., and wife Jennifer of Cedar Crossing; her maternal grandmother, Helen Bailey Walker of Montgomery County; and 2 grandchildren, Pasileigh and Adaleigh Harter of Montgomery County.
The graveside funeral service was held on Saturday, March 27, 2021, at Ferguson Cemetery, with Pastor Alvin Merritt, Pastor Jeremy Deloach and Rev. Frank Barfield officiating.
Pallbearers were Ryan Gordy, Adam Joyner, Jody Wilkes, Jacob Walker, Chris Horton, Darrell Tanton and Matt Durrence.
In lieu of flowers, the family suggests memorial contributions be made to Uvalda Church of God, P.O. Box 296, Uvalda, GA 30473.
Ronald V. Hall
FUNERAL HOME
'Memories, of a Lifetime of Love'