Posted on
Indian Invitational Held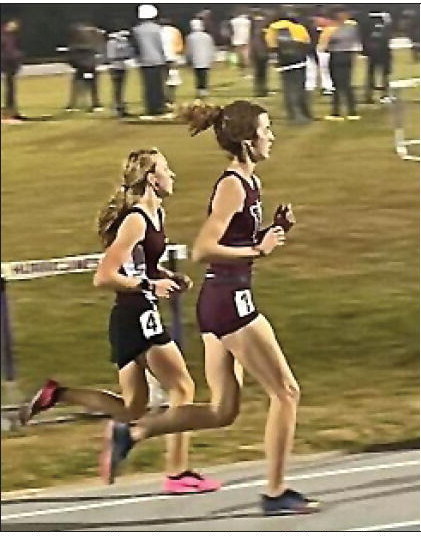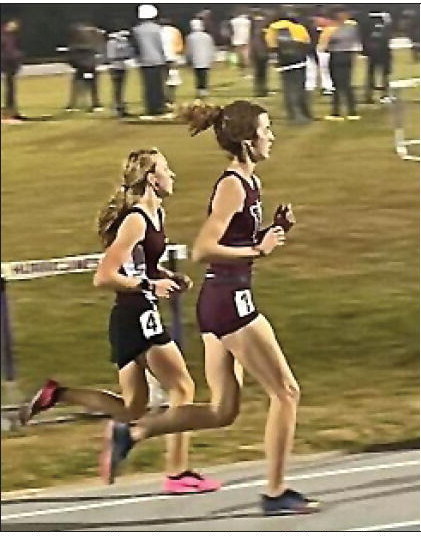 Last Friday the Vidalia High School track & field team hosted the Indian Invitational #2. The Lady Indians took first place in the event with the boys coming in third.
The girls took the top spot with 95 points, over Statesboro with 79 and South Effingham with 75. The boys event was won by South Effingham with 122 points, Appling was second with 60 and VHS took third with 50.
Girls
The Lady Indians had a big performance from Sarah Owen as she set the school record in both the 3,200m and 800m runs and took 1st in both events. She ran a time of 12:11 in the 3,200 and 2:35 in the 800. Coach Mandy Godbee said, "Sarah is breaking through barriers. Every time she touches the track, she finds a way to improve and win. She is a very special competitor running events that range from the 3,200m to the 4x400m relay, and she does every one of them in an elite fashion."
Myesha Hall also had a big event as she took 1st in both the long jump and triple jump and was 3rd in the 200m dash. Jasmine Smith also had two 1st place finishes, in both the shot put and the discus. Kyleigh Johnson was 1st in the 300m hurdles and was 2nd in the 100m hurdles. Diamond Cook was 2nd in the discus, Samara Troupe took 3rd in the 100m dash, and Hayden Williamson was 3rd in the high jump.
In the relays the 4x400m team of Johnson, Owen, Hall and Moriah Wardlaw came in 1st and in the 4x800m the team of Owen, Kaitlyn Allen, Maggie Herin, and Tymber Harris finished in 3rd place.
Boys
The VHS boys did have some 1st place finishes with Michael Madison winning both the 100m and 200m dashes, and Hunter Manning taking 1st in he pole vault. Clay Morris was 2nd in the 110m hurdles, and Sinclair Williams was 3rd in the high jump. The relay team of Madison, Williams, Jaedyn Stanley, and Jordan Powell finished in 2nd place in the 4x100m. Godbee added, "I continue to be impressed with the growth and development of this team. High Jumpers Sinclair Williams and Hayden Williamson pulled in some precious points in the field events while both setting new personal records. Hurdlers Clay Morris and Kyleigh Johnnson are knocking off seconds each time they run their event. It is exciting to watch them compete and strive for excellence each time they hit the track. Our coaches are proud of the hard work and effort these athletes put forth every single day!"
The team was at West Laurens on Tuesday after presstime, and will be back in action at the Harmon Invitational in Valdosta on Saturday.