Posted on
ask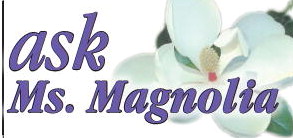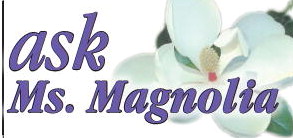 Ms. Magnolia
Dear Ms. Magnolia, Should I tell my boss that I'm vaccinated? People in my workplace don't know that I qualify for the vaccine, but I do, but I don't want to have to justify how I managed to get it when my coworkers haven't.
I feel like knowing that I have had the vaccine might help my boss make decisions about me doing things that she wouldn't want me to do if I were not vaccinated. Of course, I am still masked and keeping social distance. MU
Dear MU, You're not obligated to share that you've been vaccinated. As you say, you might get questions about why you were eligible. For instance, you might not want them to know that you have a medical condition or that you are a caretaker for someone who qualifies for the vaccine.
However, it might help your boss to know that you're more willing to do things that an unvaccinated person shouldn't risk, especially if you can keep a coworker from having to do them. You might want to tell her if you feel that she will keep your situa- tion confidential.
Letters have been edited for length and clarity.
If you have a question for Ms. Magnolia, please mail it to P.O. Box 669, Vidalia, GA 30475, or e-mail to [email protected]