Posted on
the SCOUTING REPORT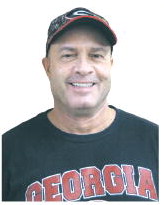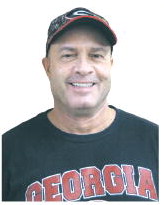 Laramie and more Laramie
Remember when we were young boys, most of us found some sort of reason to wear cowboy boots. I'd also walk around with my trusty 6-shooter cap pistol, pretending to drive cattle and guard against our makebelieve cattle rustlers. I wanted to live my life just like 'Slim' and 'Jess', my favorite TV characters on my favorite TV show, Laramie.
I'm pretty sure that if you are in your 60's now, you'll remember the exploits of Slim and Jess, the alias of actors John Smith and Robert Fuller. Smith (Slim) passed away many years ago. Fuller is still living and making occasional appearances at conventions.
And thank goodness for them now courtesy of something called GRIT TV. As many of you know, my wife's very being has been threatened by cancer for years. This has been one of those times, and the memories of watching Laramie have brought pleasant memories back to this once-young fan of that show.
Yellow Jackets Win ACC
Josh Pastner, an emotional fellow who strolls Georgia Tech's sidelines sporting his Covid face-shield, has finally proven himself to be a keeper for the Yellow Jacket basketball program.
Despite a slow start due to Covid-19 concerns, early losses to Mercer and to Georgia State, this Pastner-led Tech team recovered and on Saturday night, outplayed a physically better FSU team to claim Tech's first ACC title in 28 years and their first appearance in the NCAA Tournament since 2010.
This Tech team is not like the talented Bobby Cremins teams of yesteryear led by Mark Price, John Salley, Bruce Dalrymple, and Yvon Joseph or the Lethal Weapon 3 bunch led by Kenny Anderson, Dennis Scott, and Brian Oliver.
Both of these teams had great chemistry. The Lethal Weapon 3 bunch headlined Georgia Tech's run into the Final Four.
Tech ran through North Carolina, Duke, and Virginia to claim the 1990 ACC Championship, and then shot their way into the Final Four by winning four consecutive games in the Southeastern Regional.
That Tech team lost in a semifinal that was realistically the national championship game. The nip-and-tuck affair ended with UNLV pulling away from Tech in the final couple of minutes for a 90-81 win.
Jerry Tarkanian's Rebs destroyed Duke 103-73 in the final.
That basketball history is being added to by Pastner's team this season. Let's call this bunch Lethal Weapong 5 plus. While not the most talented team in the country, they are definitely the most enjoyable for me to watch.
These players are led by the ultimate gym rat, point guard Jose Alvarado.
Alvarado learned his game on the hard-scrabble concrete courts of New York City. He led Christ the King High School to two New York City championships in a row, and was considered the ninth best player in all of New York State.
Alvarado was the ACC's Defensive Player of the Year, and he's joined by 6'9" Moses Wright, who has parlayed oneyear of starting basketball experience in high school into an outstanding career at
continued from page
Georgia Tech. The tools are there for Wright to be an outstanding NBA player. First, he has a 7'2" wingspan. He's been great on the offensive and defensive side of the ball, and was just named ACC Player of the Year.
Those two are joined by silky smooth shooter Michael Devoe, the MVP in the ACC Tournament. Devoe scored 20 points on 8-of-12 shooting against FSU, which has one of the most athletic, longest, fastest, and deepest lineups in the nation. The Yellow Jacket's constantly changing defense forced 25 turnovers by the talented Seminoles and overcame a 9-point deficit (44-35) with 14 minutes left in the game.
Minutes later, an Alvarado layup gave the Yellow Jackets a 48-36 lead. This team is magic. The question of "Are they NCAA magic" will be answered in the next few weeks.