Posted on
Mrs. Jo Beckham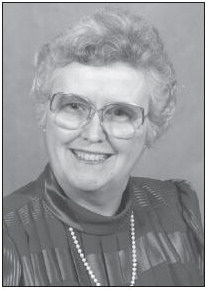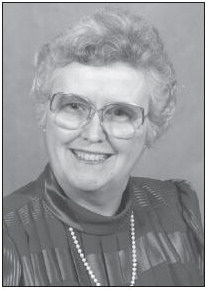 Mrs. Jo Beckham
Mrs. Ruby "Jo" Brown Beckham passed away March 9, 2021, at Oxley Park and Rehab in Lyons after an extended illness. She was born in Higgston, Georgia, on July 14, 1928. She grew up in Vidalia and graduated from Vidalia High School in 1945. She attended the University of Georgia and Jacksonville University, receiving degrees in Music and Education. She later added certification in Library Science from the University of Florida. She was certified to teach in public schools in both Georgia and Florida. She retired from the Duval County School System after the opening of two new school libraries, and serving as Head Librarian. She used her degree in piano and organ performance by serving as pianist and organist in churches in Georgia and Florida from 1950 until 2007, playing for church services, Bible classes, church orchestras, special events, including weddings, funerals, plays, and revivals. In 1980, she and her husband moved to Vidalia, GA, to take over management of the family business, Brown's Jewelry, which they managed until 1996.
She is preceded in death by her husband of 50 years, Dr. Otto F. Beckham, Jr.; her eldest son, James Otto "Jim" Beckham; her parents, James Orrin and Jennie Lee Brown; her brother, Dr. Lamar Allen Brown; and her sister, Dorothy Mae Brown Mc-Corkle.
Survivors include one son, Robert H. Beckham and wife Lilia; daughter-inlaw, Cindy Beckham; four grandchildren, Silke, Nadine, Nicole, and Jennie; ten great-grandchildren, Jamie, Kaylin, Ruby, Kiron, Kiana, Eason, Lexi, Cash, Gatson, and Gensen.
A graveside funeral service was held at Pinecrest Cemetery on Friday, March 12, at 3:00 p.m. with Reverend Scott Morrison officiating.
In lieu of flowers, memorial contributions may be made to Lymphoma and Leukemia and Lymphoma Society by visiting their website at donate.lls. org.
Ronald V. Hall
FUNERAL HOME
'Memories, of a Lifetime of Love'
Full Paid Obituary