Posted on
Walk-offs For TCHS Wins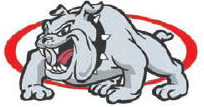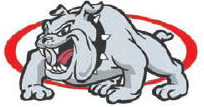 The Toombs County High School Bulldogs baseball team played two games last week as they added two nonregion wins to their record. The Bulldogs also honored the 25th anniversary of their 1996 State Champion baseball team on Friday night.
vs. Washington
On Friday the Bulldogs took on Washington County at home. Before the game got underway, TCHS honored the 1996 State Champions with a ceremony. In the game against the Golden Hawks, in the top of the second inning Washington took the early lead with two runs. They added two more runs in the top of the third inning to push the lead to 4-0, and then plated one more in the fourth inning. Toombs finally got something going in the bottom of the sixth inning. Chandler Lynn reached base on an error, and then Dawson Brantley followed with a hit to put two runners on base. TCHS loaded the bases on another error on a ball hit by Jason Dukes. Then with Wil Watts at bat, Lynn and Brantley both came in to score on wild pitches to close the lead to 5-2. Foster Jones was in running for Dukes and came in to score on a sacrifice fly by Watts to make it 5-3 heading to the seventh inning.
Toombs held in the top of the seventh and then got back to work in the bottom half of the frame. TCHS put Chase Musselman and Kodie Cortez on base on walks, and Lynn loaded the bases on an error. Brantley came to bat next and hit a base clearing double to give the Bulldogs the 6-5 walk-off win.
vs. Appling It took extra innings, but again the Bulldogs pulled out the win. Appling went on top with a run in the first inning, but Toombs answered with three runs in the bottom half of the first to jump out in front. Appling added a run in the second inning to close in on the lead, and in the third they tied the game at 3-3. Neither team scored a run over the next four innings, sending the game to extra innings tied at 3-3. In the eighth inning Stanley and Brantley both got base hits to put two runners on base for Toombs. Trayvon Harris then came through with a walk-off base hit to give the Bulldogs a 4-3 win over the Pirates. This week Toombs was at Coffee County on Tuesday after presstime. They will be back in action on Thursday at home against Bleckley County at 6:00 p.m., and will take on Tattnall County on Friday at home at 6:00 p.m.