Posted on
Indians Win 3-4 On The Pitch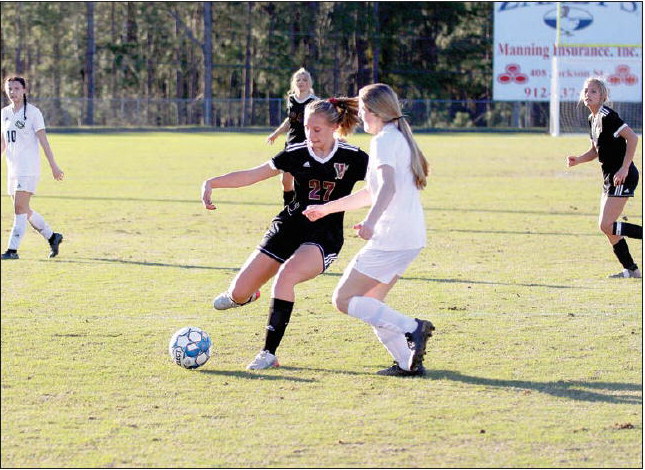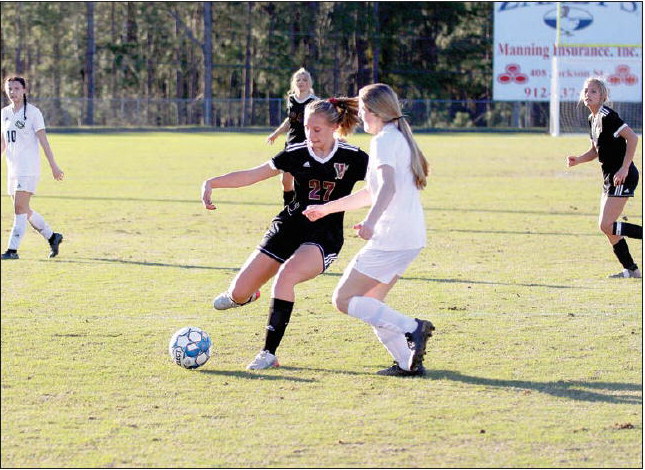 The Vidalia High School soccer teams played a pair of matches last week as they hosted Swainsboro on Thursday and then were at Bacon County on Friday. The Lady Indians won both of their matches while the boys split their games.
Girls vs. Swainsboro
In the girls game against Swainsboro, the Lady Tigers took the lead in the first half as they picked up one goal. In the second half of the game the Indians tied the game at 1-1, and then held on to send the game to overtime. It went to a shootout with VHS taking the win with a 5-3 score in the shootout.
Boys vs. Swainsboro
The boys routed the Tigers in their contest. VHS ran out to a 6-0 lead at halftime, and then added a goal in the second half to end the game with a 7-0 win. VHS had two players with two goals each, Konner Owens and Daniel Hodges. James Collins, Gauge Martin, and Andrew Davis each scored one goal in the win.
Girls vs. Bacon
The Lady Indians had no issues with Bacon County as they ran out to a 5-0 win over the Lady Raiders.
Boys vs. Bacon
In the boys game Bacon County held a 2-1 lead at the end of the first half. In the second half Bacon scored three more times, while the VHS boys added just one goal. Bacon took the win, 5-2. Owens got both goals for the Indians.
This week VHS was at home against East Laurens on Tuesday after presstime, and will be back on the pitch at home on Thursday against Jeff Davis at 5:00 p.m. for a boys contest and then will host Southeast Bulloch on Friday at 5:00 p.m for a pair of matches.