Posted on
Georgia FOP Foundation Donates Ballistic Vests to Wheeler County Sheriff's Office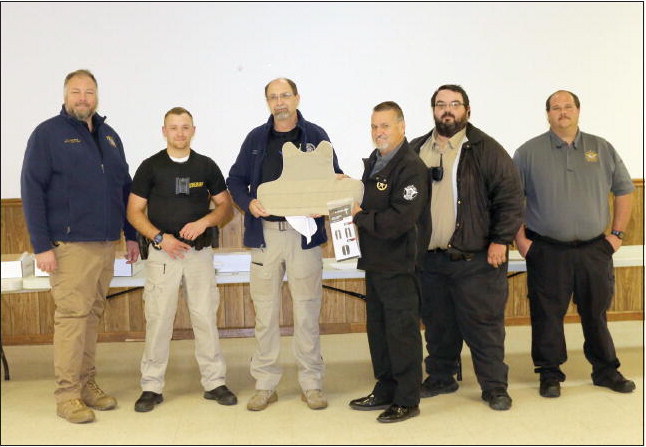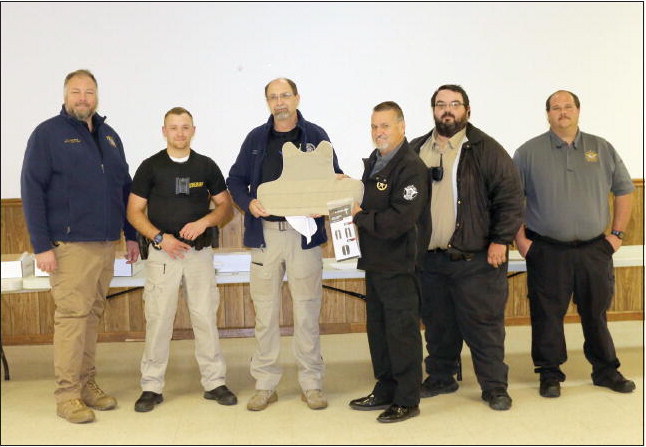 The Georgia Fraternal Order of Police (FOP) Foundation has donated six ballistic vests to the Wheeler County Sheriff's Office. Provided through the Georgia FOP's "Protect the Protectors Program," the vests were presented to Sheriff Randy Rigdon and Chief Deputy Richie Floyd by President Jamy Steinberg and Sergeant at Arms Michael Callahan, who is also Chairman of the Vest Committee. "Operation Protect the Protector" is designed to donate ballistic vests to law enforcement agencies across Georgia, specifically to those agencies that have limited budgets.
"Officer safety is a very important issue to all of us in law enforcement, and the ballistic vest has been proven to save lives and reduce injuries," said Steinberg. "Every officer should wear a ballistic vest every day. The FOP is working to ensure that more officers within our state have this extra level of security."
Callahan added, "Being able to present these vests to officers that I have worked with over the years is special to me. In the world we live in now, it is extremely important that all law enforcement officers wear protective vests, and the FOP is proud to assist in that effort."
The Georgia FOP represents more than 5,200 law enforcement members across the state and is part of the nation's largest law enforcement organization with more than 356,000 members nationwide. The FOP is committed to improving law enforcement through education, legislation, and training for its members so they can provide quality service to the public. As of this delivery, the FOP has provided 973 vests to 167 agencies.