Posted on
City Council Candidates Outline Goals and Objectives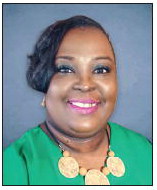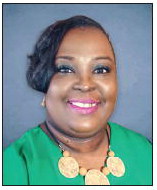 Voters from Vidalia's Ward 2 will go to the polls March 16 to elect a new City Council member.
Local businesswomen Carmela Spikes-Williams and Jennifer Evans are vying for the seat previously held by continued from page
Gregory Johnson. He stepped down to seek the Vidalia Mayor's post in November 3 balloting and was defeated by Doug Roper.
Voting will be held at the Vidalia Municipal Complex from 7 a.m. until 7 p.m. Early voting, which began on February 22, will continue until March 12, Monday- Friday, 8:30 a.m. until 5 p.m. Voters are reminded to bring a photo ID.
As a public service, The Advance is publishing questionnaires and profiles submitted by the two candidates, which follow.
Carmela Spikes-Williams
1. Personal Profile List your education, family, career, affiliations, etc.
I have been married to Troy Williams for 17.5 years. Troy and I have seven children (Kimberly, Christopher, Jasmin, Akeyla, Kaleya, Jacques and Carmen) and five grandchildren (Sedrick, Jr., Shamar, Jr., Kali Grace, Madelyn, Amyrah).
I am the co-owner of TC Williams Enterprises LLC where I work full-time as a Leadership Trainer and Business Coach. I am also the cofounder of Becoming One Outreach Ministries, Inc., where I serve as Pastor.
I am a 1994 Honor Graduate of Toombs County High School and a 1999 Honor Graduate of Southeastern Technical College. I was also the first African-American GOAL winner at Southeastern Technical College where I served as an advocate for Technical Education.
I worked at Vidalia City Schools for almost 10 years in payroll and bookkeeping. I worked at Brewton-Parker College for two years as the Human Resources Director. I understand confidentiality, the importance of accurate planning and adhering to local and state policies. One of my biggest takeaways from my professional career is to welcome checks and balances that include internal audits and a proper separation of duties. These skills will serve me well as City Councilwoman. Most recently I served as Action Pact's County Coordinator for the Vidalia's Senior Citizen Center. This position allowed me to see and understand the needs of our senior citizens, ensuring that they have hot meals and resources to help with their utilities. When COVID-19 hit our nation, we began the process of virtual communication to ensure our seniors had a personal contact each day. I am a full-time entrepreneur and serve as a leadership trainer for corporations and as an international small business coach. As a result of our coaching, clients master their prices, maximize their time and clarify their message. As a result of our leadership training, leaders empower others and create a culture for growth and increased productivity.
Honors and Awards
2016 Nominee for the 3rd Annual Roslyn S. Jaffe Award
2016 Nominee for Leadership Georgia 2016 Graduate of Georgia's Academy for Economic Development 2015 certified through John Maxwell's Leadership Program as a speaker, trainer and coach 2015 Hometown Hero nominee through Northland Cable 2007/2008 Toombs-Montgomery Leadership Graduate 1999 Georgia Occupational Award of Leadership (GOAL) representative for Southeastern Technical College, Vidalia. A Local ambassador for Technical Education and spoke at various venues promoting Technical Education.
Committees and Activities Member of Toombs-Montgomery Chamber of Commerce 2017/2018 – Coach for Toombs-Montgomery Leadership Program 2018/2019 – Coach for Toombs-Montgomery Leadership Program 2017-2019 – President's Advisory Council Member with The John Maxwell Team 2013-2018 – Founder and Executive Director of Area Resource Center, Inc.
2010-2013 Sponsor and Chaperone for Vidalia High School Flagline 2010-2012 United Way representative for Vidalia High School 2007/2008 Diplomat for Downtown Vidalia Association 2007/2008 Board Member for Tri-Crest Entrepreneur Support Team, Vidalia Graduate of the inaugural class of "Achieving Maximum Marketing" provided by Tri-Crest and Georgia's Small Business Development Center Guest speaker at the May 2007 graduating class of "Achieving Maximum Marketing" Guest speaker at Georgia Music Hall of Fame, Macon, to aid in the implementation of a statewide program for "Achieving Maximum Marketing."
2. Purpose and Qualifications Explain why you are seeking this office and what skills and/or expertise qualify you to hold this office.
I have been a community organizer for over 16 years and the City Council is the next logical step for me to be at the forefront when making decisions that affect the people of Vidalia. During this time, we have served the families of our region through backto- school events, mentoring programs, scholarships, women's empowerment sessions, single mom parenting classes and collaborated with various organizations to serve the needs of the people. We have distributed 11 scholarships highlighting the effects of domestic violence on the entire family. We will distribute two more scholarships this year to the High School Class of 2021. We have helped hundreds of newborns by distributing pampers and wipes through our Baby Closet. We have mentored over 15 single moms on setting their career and educational goals. Many of them have reached and exceeded those goals.
Listening to the needs of the people, creating effective solutions and getting results is what I have done at a grassroots level for over 16 years. This role on the City Council is the role for the people. It is where I can hear their concerns and ensure they are represented. It is the place where our most vulnerable population must also be represented. We must have a voice for those with mental health issues. We must have a voice for our senior citizens. We must have a voice for those trying to make a better life for themselves whether in a career or as an entrepreneur. I can be that voice for the people and I have been that voice on many occasions. 3. Goals and Objectives List three specific goals that you want to accomplish while in office and explain how you would achieve these goals.
My ultimate goal is to continue to represent the people. 1. Quarterly Newsletter – I will establish a virtual way to communicate with the residents of Ward 2. My constituents should know that I am available but also that I am proactive. I will ensure that information regarding our ward is distributed quickly and efficiently to the residents. 2. I will implement an Annual Ward 2 Town Hall for the constituents to get an in-person update on our ward and a place for me to hear their concerns. 3. I will advocate for expansive educational opportunities, greater resources for businesses and addressing the needs of our most vulnerable population. I am looking forward to connecting with the residents of Ward 2. I hope to get your vote in the Special Election on March 16,, 2021. More information is at www.linktr.ee/carmelawilliams .
Jennifer Evans
1. Personal Profile List your education, family, career, affiliations, etc.
I am a proud 1991 graduate of Vidalia High School and a 1995 graduate of Georgia College and State University. After returning home from college, I became the owner of a local favorite, Brown's Jewelry. In 2003, I began working for Dot Foods as the human resources manager and am currently working in operations as Transportation Manager. With a wide array of leadership skills, I successfully implemented the #1 corporate initiative for managing healthcare costs, the third largest expense of the company. Companywide I've led the research and implementation for four (GA, IN, ID and IL) on-site health centers in addition to budgeting, recruitment, workers' compensation management, training and development, and benefits.
On a local level, I have been blessed with the opportunity to serve my community on the following boards: United Way, Toombs- Montgomery Chamber of Commerce, Downtown Vidalia Association, and Vidalia Convention and Visitors Bureau. On the state-level, I currently serve as the 2020-2021 Chair of Leadership Georgia, where I lead efforts to propel Georgia forward in its leadership development during this time of uncertainty. I have the privilege of working alongside and supporting 4,500+ leaders throughout the state of Georgia. I am a graduate of the 2000 Leadership Toombs-Montgomery Class and a graduate of the 2011 Leadership Georgia class. I have also served as a Leadership Toombs- Montgomery leadership coach. In 2012, I was invited to be a Leadership Georgia Program Chair by the 2012 president. Shortly thereafter, I was asked to serve on the 2013-2015 Leadership Georgia Board, serving as the Alumni Chairwoman. In 2018, I was invited to serve a second term on the Executive Board, which led to me becoming the 2019 Leadership Georgia President. I am the first president from the Vidalia area, and the first female to serve in this capacity for Region 9. Leadership Georgia and Leadership Toombs- Montgomery have equipped me well as I have learned first-hand the value of unified teamwork coupled with diverse leadership.
This March, I will have been married to my husband, Lee, for 21 years. We have two teenagers, Rebecca (15) and Chamlee (14), and are members of Vidalia First United Methodist Church.
2. Purpose and Qualifications Explain why you are seeking this office and what skills and/or expertise qualify you to hold this office.
I truly love the City of Vidalia . . . it is home to me. I want to see Vidalia continue to grow, thrive, and succeed in every area of community development. We have wonderful leadership in our city, and I would like to be a part of the solution of keeping Vidalia moving forward. My 18 years of experience at Dot Foods have equipped me well to be a valuable asset to the current City Council. The greatest asset of any company is its people . . . the same is true of Vidalia. I have been blessed with years of experience in managing and working with a diverse group of employees . . . people from every background and walk of life. Consensus and unity matter, and I seek to listen and truly learn from others before decisions are made.
3. Goals and Objectives List three specific goals that you want to accomplish while in office and explain how you would achieve these goals.
GROWTH. SAFETY. EFFICIENCY. The first goal I have is to GROW our economy in Vidalia by making the City of Vidalia a place where companies desire to locate and establish roots within our community due to the ease and flexibility offered by Vidalia. By keeping our tax rate low, Vidalia will economically propel forward as it becomes attractive to prospective businesses and thereby build and strengthen the local infrastructure through economic expansion without comprising our small-town charm.
My second goal is ensuring continued public SAFETY. Everyone should be able to feel safe in their own home and throughout the community we live and work in. The safety of Vidalians is of upmost importance as well as ensuring each city department has the resources necessary to get their job done effectively.
My third goal is EFFECIENCY in local government operations. It is important to be a good steward of the resources entrusted to you. City Council positions are no exception. It is crucial to perform local government operations with effectiveness and efficiency in all areas including but not limited to planning and providing services and facilities for Vidalia and its citizens while working together to ensure peace, order and good governance of local departments. In summary, my goals of growth, safety and efficiency will ensure the overall quality of life for the people and businesses of Vidalia continue to prosper.

Jennifer Evans