Posted on
Mrs. Velma Williamson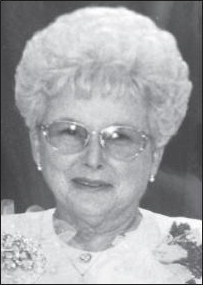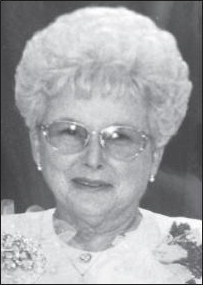 Mrs. Velma Williamson
Mrs. Velma Kight Williamson, age 88, of Lyons, died on Saturday, February 20, 2021, at the Community Hospice House in Vidalia after a brief illness. Mrs. Williamson was a native of Toombs County, living there most of her life, and was a 1950 graduate of Lyons High School. She was a telephone operator for Bell South in Vidalia and Macon, worked with Page's Department Store in Lyons as a bookkeeper, and managed Western Union and Vidalia Bus Station. She was a member of the First Baptist Church of Lyons and attended Fairview Baptist Church of Lyons. She was preceded in death by her husband of 70 years, Lee Williamson, Jr.; 1 greatgrandson, Austin Lane McLendon; her parents, Wesley Kight and Ruby Hadden Kight; and 1 sister, Carol Kight. Survivors include 2 daughters, Gail Pierce and husband Robert, and Lisa Smith and husband Dale, all of Lyons; 1 foster daughter, Sue Cooper of Hahira; 4 sisters, Mattie Benforado of Raleigh, NC, Betty Page of Lyons, Marion Ritch and husband Verlin of Homerville, and Mable Culpepper and husband Jim of Eastman; her grandchildren, Leslie McLendon and husband Donald, and Zade Bailey and wife Mary Ann, of Lyons; Dequera Bell and husband Robert of Glenwood, Katelyn Toole and husband Eli of Ocklawaha, FL, and Stephen Cooper and wife Elizabeth of Hahira; her great-grandchildren, Dawson, Alyssa, Abby, Kaleb, Luke, Calleigh, Grant, Ella, Paisley, Rebekah, Jane, and Jonah; and several nieces and nephews.
The funeral service was held on Tuesday, February 23, 2021, at 3:00 p.m., in the chapel of Ronald V. Hall Funeral Home, with Pastor Glenn Russell officiating. Burial followed in Lakeview Memorial Gardens.
Pallbearers were Zade Bailey, Dawson McLendon, Jeff Page, Robert Bell, John Benforado, Steven Cooper, Jim Culpepper and Donald McLendon.
Memorial contributions may be made to the Community Hospice Foundation, P.O. Box 2277, Vidalia, GA 30475, or Diamonds in the Ruff, P.O. Box 771, Soperton, GA 30457.
Ronald V. Hall
FUNERAL HOME
'Memories, of a Lifetime of Love'