Posted on
Mrs. Thetis Blocker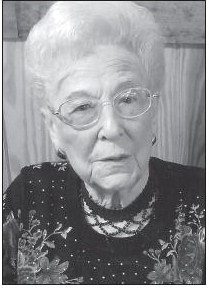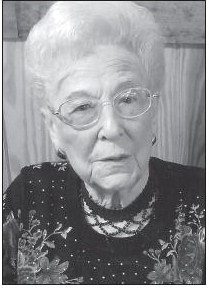 Mrs. Thetis Blocker
Mrs. Thetis Miller Blocker, age 87, of Vidalia, died on Sunday, February 14, 2021, at Meadows Park Health and Rehab in Vidalia after an extended illness.
Mrs. Blocker was born in Dublin; soon after, the family moved to Montgomery County, and as a young adult Mrs. Blocker moved to Vidalia, where she lived most of her life. She worked and served several areas in Vidalia over the span of her life. She was an active member of the Vidalia Church of God. She was a baker and was known as the "Goodie Lady" in Vidalia for more than 50 years. She was preceded in death by her husband, Rufus L. Blocker; 1 son, Jerry Miller; her parents, Jerry D. Miller and Annie Lee Farmer Miller; her stepfather, Andrew J. Cannady; 2 sisters, Mattie Jane Miller and Geraldine Miller Jackson Nipper; and 6 brothers, Benjamin Miller, Charles Miller, Lamar Miller, Andrew J. Miller, and twin infant brothers.
Survivors include 4 children, Dianne Brooks of Vidalia, Rubin "June Bug" Miller of Lyons, Cynthia Blocker and Jane Hodges and husband Nelson, all of Vidalia; 2 sisters, Betty Miller Carter of the Center Community, and Josephine Cannady Rainey of Hazlehurst; her grandchildren, Jennifer Wiggins Pierce, Jeremy Wiggins, Tasha Helms Waleski and husband Kah Gergo Waleski, Travis Hodges and wife Kirsten, Tyler Leach, Brandy Miller Jaruzel and husband Chris, and Mark Miller; her greatgrandchildren, Carley Bussey, Camie Bussey, Casimir Waleski, Kylin Hodges, Barrett Hodges, Willow Jaruzel, Blaine Pierce and wife Halee, and Tyson Pierce; 1 special grandson-in-law, Brian Bussey; and several nieces and nephews. A graveside funeral service was held on Thursday February 18, 2021, at 11:00 a.m., at Pinecrest Cemetery, with Pastor Wayne Merritt officiating. Pallbearers were Darel Corley, Michael McCoy, Paul White and Josh Baylor.
Those desiring may make memorial contributions to the Sweet Onion Animal Protection Society, P.O. Box 210, Vidalia, GA 30475.
Ronald V. Hall
FUNERAL HOME
'Memories, of a Lifetime of Love'