Posted on
Eagles Win Over Vikings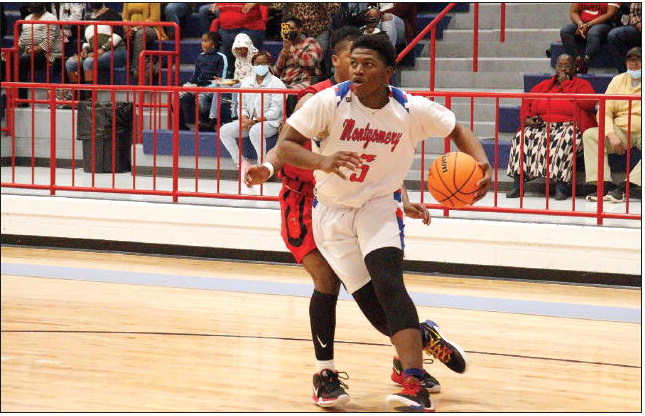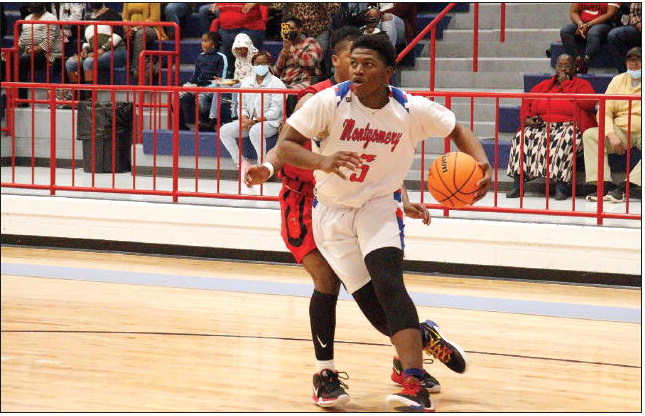 The Montgomery County High School boys basketball team played two games last week as part of the Region Tournament. They got a win over rival Treutlen County on Friday night at home and then hosted Telfair County on Saturday for the Region Championship and fell to the Trojans. The Lady Eagles had a bye through the Region Tournament straight to the State Playoffs as the #2 seed out of the Region.
MCHS vs Treutlen
With 3:30 left in the first period the Vikings were up 7-6 over the Eagles and pushed that to 10-6 with 3:10 left. Xavier Brantley closed it to 10-8, but Treutlen hit a threepointer for a 13-8 lead with just over two minutes left in the first.
Javeon Telfair answered with a three for the Eagles, and then MCHS took the lead with a three by Taliek Jackson at 14-13. Then a steal and a fast-break ahead to Javarius Kelly, who slammed it home as MCHS went ahead 16-13 with just 25 seconds to go in the first peirod.
Treutlen did get one back, and at the buzzer the score was 16-15 with MCHS in front.
In the second Treutlen quickly took the lead back and were up 19-16 just a minute into the second. A three-pointer extended that lead to 22-16, which forced a timeout by MCHS. Out of the timeout Calvin Williams hit a shot for MCHS, and Kelly closed the lead to 22-20. Williams, then tied the game on a tip in at 22-22.
With 4:50 left in the half Treutlen was up 24-22. They went on a run, and with 1:45 left in the first half the Vikings had taken a 32-22 lead. MCHS got one back before the buzzer, but at halftime the Vikings led 32- 24.
In the second half of the game the Eagles came out shooting as they outscored the Vikings 26-156 in the third period to take a two-point, 50-48 lead heading to the fourth. MCHS kept up the pressure as they came away with the win, 70-65 over Treutlen.
MCHS was led by Brantley and Jamari Mincey each with 15 points, and Dreon Jackson added 12 in the win. Treutlen was led by Jamar Jordan with 19 points, and Cartavious Terry posted 12 for the Vikings.
MCHS vs. Telfair
The Eagles hosted Telfair on Saturday to decide the #3 and #4 seeds in the State Playoffs, and after the emotional win over their rival the Vikings on the night before, the Eagles came out a bit flat and fell in the game.
Telfair picked up the win, 53-41 over the Eagles as MCHS will now head to the State Tournament as the #4 seed.
On Wednesday of this week the Eagles will take on Terrell County in Dawson at 6:00 p.m.