Posted on
Summary for Fifth Week of 2021 Session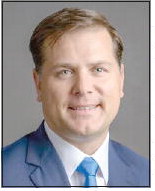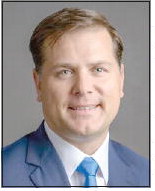 During the fifth week of the 2021 legislative session, the House voted on House Bill 112 which seeks to extend the protections provided by the Georgia COVID-19 Pandemic Business Safety Act. This was passed last June to provide care facilities, health care providers, businesses, and individuals certain immunities from liability claims regarding COVID-19. If it is passed by the Senate, HB112 would be extended until July 14, 2022.
Third-party solicitations have caused Georgia's small business and individuals to lose money each year. As a result, House Bill 153 was voted on and unanimously passed. This will require any person or entity who mails a solicitation for services related to corporate filings with the Secretary of State to include a disclaimer at the top of the document notating that it is not a bill or official government document. HB 153 would help the business community, especially our small business owners, save money on their annual filings.
The Amended Fiscal Year 2021 Budget was also a priority over the last week. The Senate made revisions which the House approved with a House amendment. The final version has a revenue increase of $654.3 million, which is 2.5% over the original budget. Due to the increase, additional funding will support the Department of Public Health and restore 60% of funding for K-12 education. Furthermore, it will allow us to give Georgia teachers and other school workers a $1,000 pay raise and assist schools as they continue during pandemic.
Governor Brian Kemp, Lt. Governor Geoff Duncan, and Speaker David Ralston announced a $1,000 one-time bonus for 57,159 state employees who earn less than $80,000. Correctional officers will also receive this bonus along with a 10% salary raise. This bonus is a small way of showing our appreciation for our state employees who have worked diligently during the pandemic.
They also announced the expansion of rural broadband services across 18 counties in Middle Georgia through a new Electric Membership Cooperation. A partnership between Central Georgia EMC, Southern Rivers Energy, and Conexon will provide high -speed internet to 80,000 homes and businesses within the next four years. This EMC partnership will design and build 6,890 miles of fiber network to provide broadband coverage, improve electric service and increase reliability through smart grid capabilities.
The House passed the following bills this week: House Bill 67, which would extend the sunset from July 1, 2021 to July 1, 2026 for state agencies and departments to write off small amounts due to the state, as well as non-lapsing revenue collected by the University System of Georgia and the Technical College System of Georgia. House Bill 97, which would require that any person appointed as a chief clerk of a probate court, or any clerk designated by a probate judge to exercise such judge's jurisdiction concerning uncontested matters, to take the oath provided in the bill; House Bill 105, which would update Georgia's law to specifically authorize the Department of Defense to provide compensation to Georgia's guardsmen who are called to active duty without the governor declaring a state of emergency; House Bill 106, which would add the Georgia State Defense Force to the state's indemnification fund; House Bill 129, which would raise the minimum salary to $83,750.51 for sheriffs serving in a county with a population of 39,000 to 49,999; House Bill 134, which would exclude cybersecurity contracting and planning meetings from the state's open meeting requirements and exempts any document or plan for cybersecurity devices, programs or systems from public inspection; House Bill 174, which would update the effective date of the Uniform Carriers Act from January 1, 2020, to January 1, 2021, to comply with federal law; House Bill 205, which would create new regulations for the travel insurance industry, including establishing uniform meanings of key terms and clarifying sales practices and application of Georgia's unfair trade practice laws; House Bill 208, which would designate the second Wednesday of February as "National Swearing-in Commitment Day" to celebrate the Junior Reserve Officers' Training Corps, which allows young men and women to experience a sample of military life; House Bill 246, which would increase the fee for a replacement permit or license from $5 to $10, as well as increase the cost of a limited driving permit from $25 to $32 and the replacement fee for this permit from $5 to $10; House Bill 265, which would make several annual updates to the state's Internal Revenue Code, such as an increase in the deductibility of medical expenses, charitable contributions and business meals, as well as clarification of the tax treatment of loan forgiveness from the Coronavirus Aid, Relief, and Economic Security Act.
As bills continue to make their way through the legislative process, please contact me with any questions or concerns you have regarding potential policies that may impact our district. I hope to hear from you this legislative session. You may reach my office at 404-656-0116, or you can email me directly at [email protected] As always, thank you for allowing me to serve as your representative and I look forward to seeing you soon.
As the State Representative for District 149, Robert Pruitt serves Dodge County, Telfair County, Wheeler County, Cadwell, and Hazlehurst. During the second week of the 2021 Legislative Session, Rep Pruitt was appointed to serve on the Industry and Trade, Economic Development, and Small Business committees for the next two years. Robert and his wife Kelly have been long time residents of Eastman.