Posted on
Mr. William Hart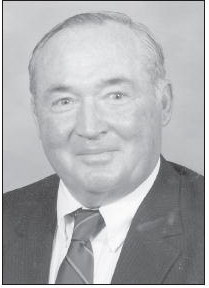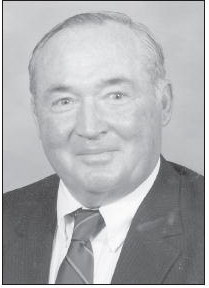 Mr. William Hart
Mr. William B. "Bud" Hart, age 83, of Uvalda, died on Saturday, February 13, 2021, in Meadows Health in Vidalia after an extended illness. Mr. Hart was a native of the Providence Community, a 1955 graduate of Toombs Central School and moved near Uvalda in Toombs County in 1970. He was a lifelong farmer, owner of W.B. Hart Farms, and was one of the first growers of the Vidalia onion. He was a member of the Uvalda Baptist Church and attended Cedar Crossing Baptist Church. He served on the Altamaha EMC Board of Directors for many years and currently was Director Emeritus. He got his pilot's license in the late 1960's, and he flew for many years. He was preceded in death by his parents, Dennis Dorsey Hart and Johnnie Ruth Walker Hart. Survivors include his wife of 64 years, Yvonne Morris Hart of Uvalda; 4 children, Michael Hart of Uvalda, Donna Hart Warren and husband Jim of Gray's Landing, Cindy Hart Williams and husband Ronald of Uvalda, and Heath Hart of Gray's Landing; 2 sisters, Patsy Hart and Elaine Hart Wright and husband Eddie of Santa Claus; 3 brothers, Calvin "Cub" Hart and wife Barbara of Alston, Dorsey Hart and wife Vivian of Lyons, and Gene Hart and wife Celeta of Cedar Crossing; 9 grandchildren; 12 greatgrandchildren; and several nieces and nephews.
The funeral service was held on Tuesday, February 16, 2021, at 11:00 a.m., at Cedar Crossing Baptist Church, with Pastor Reece Mincey and Rev. Brandon Williams officiating. Burial followed in the Providence Missionary Baptist Church Cemetery.
Pallbearers were Carson Foskey, Jamie Beasley, Nicholas Pitsikoulis, Tim Howard, Dennis Thornton and Walker Hart.
Honorary pallbearers were members of Altamaha EMC Board of Directors.
In lieu of flowers, memorial contributions may be made to Cedar Crossing Baptist Church, P.O. Box 156, Uvalda, GA 30473.
Ronald V. Hall
FUNERAL HOME
'Memories, of a Lifetime of Love'