Posted on
Mr. Wayne Brantley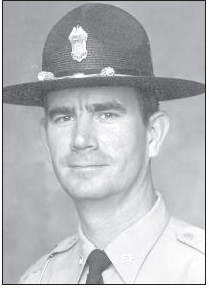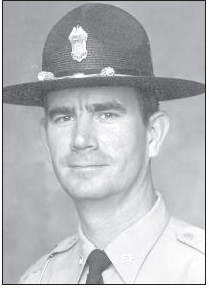 Mr. Wayne Brantley
Mr. Wayne Brantley, age 70, of the Cedar Crossing Community, died on Wednesday, February 10, 2021, in Meadows Health in Vidalia after a brief illness.
Mr. Brantley was a native of Toombs County, living in Tattnall County 13 years and in Cedar Crossing most of his life. He worked as a correctional officer at Georgia State Prison for several years, transferred to the Georgia State Patrol as a license examiner, later as a trooper with the Georgia State Patrol and retired after 30 years. He started the first rural fire department in Toombs County, serving as chief for many years, and was a member of the Toombs County Fire Association. He served on three different boards of directors at Meadows Health in Vidalia and was instrumental in starting the first rural EMS station in the county. He was a member of Inman Creek Masonic Lodge #491, past President of Quint Shrine Club and
former member of Alee Shrine in Savannah. He was a member of the Uvalda Church of God. He was preceded in death by his parents, Denton Brantley and Eliza Geiger Brantley, and 1 sister, Faith Brantley.
Survivors include his wife of 50 years, Bonnie Dykes Brantley, and 2 sons, Richard Brantley and wife Pam, and Denton Brantley, Jr., and wife Suzanne, all of Cedar Crossing; 1 brother, Billy Brantley and wife Pam of Lake Oconee; 6 grandchildren, Hunter Brantley, Eliza Hunt and husband Prentiss, Erika Drake and husband Michael, Anslie Mead, Grayson Ford and Hayden Ford; 3 greatgrandchildren, Willow Hunt, Knox Drake and Duke Mead; 1 aunt; and several nieces, nephews and cousins.
A graveside funeral service was held on Saturday, February 13, 2021, at 11:00 a.m., in the Cedar Crossing Cemetery, with Pastor Alvin Merritt officiating, with honors by the Georgia State Patrol and the fire department.
Pallbearers were Fate Carroll, Steven Johnson, James Powell, David Beasley, Keith Horne, Jason McLendon, Shane Nee-Smith and Michael Powell.
Honorary pallbearers were Georgia State Patrol, Toombs County Fire Departments and local law enforcement.
In lieu of flowers, memorial contributions may be made to the Uvalda Church of God, P.O. Box 296, Uvalda, GA 30436.
Ronald V. Hall
FUNERAL HOME
'Memories, of a Lifetime of Love'