Posted on
BPC Assistant Professor of Chemistry's Research Published with PNAS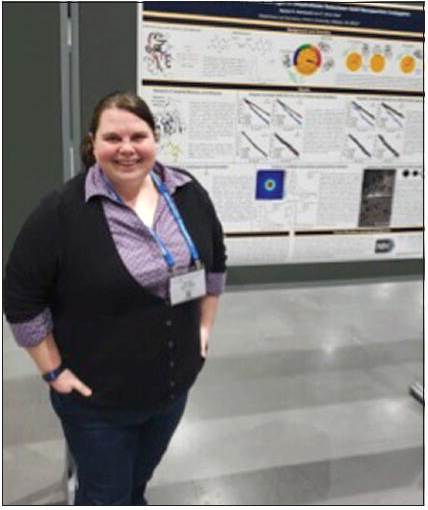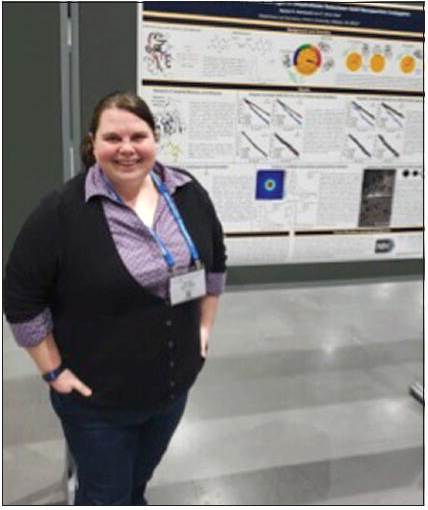 Dr. Rachel Kozlowski, Brewton-Parker College (BPC) Assistant Professor of Chemistry, was recently published in the Proceedings of the National Academy of Sciences of the United States of America (PNAS). Her published research, "Acceleration of catalysis in dihydrofolate reductase by transient, sitespecific photothermal excitation" focuses on enzyme dynamics. In describing her research, Dr. Kozlowski stated, "I designed a method to site-specifically conjugate enzymes to gold nanoparticles, excite the enzyme at that attachment point on fast and ultrafast timescales, and observe it with light." According to Dr. Helene Peters, Chair of the Math & Natural Sciences Division and Professor of Biology at BPC, "Dr. Kozlowski's most recent publication is an extremely valuable contribution in the field of enzyme dynamics and nanoscience."
Dr. Peters characterized the significance of the findings of the research as providing a "better understanding of protein and enzyme function and regulation ultimately leads to opportunities for therapeutic intervention in disease conditions without current treatment options." Dr. Kozlowski's research will help other scientists who read her work use her results and her methodologies to help further investigations on enzyme dynamics.
Dr. Peters shared, "Her [Dr. Kozlowski] research and publication complement her teaching as she shares her expertise with her chemistry students in her classroom and laboratory sessions, eagerly guiding and mentoring them to pursue future undergraduate and graduate research and careers in Chemistry."
Dr. Kozlowski stated that while there may not be further publications based on this research, there may be future publications coming from working with undergraduate researchers at BPC.
The published research can be accessed on PNAS's website: https://www. pnas.org/content/118/4/ e2014592118.

RTCA HONOR SOCIETY — Robert Toombs Christian Academy held its annual National Honor Society induction ceremony on Tuesday, February 9, 2021. To be eligible for membership consideration, a student must have a cumulative grade point average of 90. Additionally, members must meet high standards of leadership, character, and service. Leadership is based on a student's participation in two or more community or school activities, or election to an office. To meet the service requirement, the student must have a minimum of 20 community service hours. Character is measured in terms of integrity, behavior, ethics, and cooperation with both students and faculty. This year, RTCA inducted 18 students into the Robert Toombs Christian Academy Chapter.( L to R): Front Row: Madison Williams, Addie Thompson, Britton Botelho, Marli Mc-Cranie, Kate Kennedy, Kaitlyn Reaves, Carleigh DeFee, Middle Row: Nicole Acosta, Mary-Claire Wolfe, Emmie Lynn, Amily Mixon, Ellie Graham, Back Row: Jackson Newton, Dawson Pinckard, Andrew Tuck, Adria Cuevas-Ortes, and Austin Akins.