Posted on
ask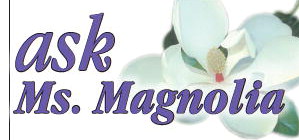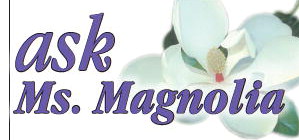 If you have a question for Ms. Magnolia, please mail it to P.O. Box 669, Vidalia, GA 30475, or e-mail to [email protected]
Ms. Magnolia
Dear Ms. Magnolia, When I was driving (very slowly) in front of J.R. Tripp school the other day, I saw a man in a pickup truck, pulling out from the little store near there, open his truck door and just throw out a cup and some paper before he pulled out into the highway. And we have trash on every street and around every store and parking lot in town. I've seen it flying off
pickup trucks and trash trucks.
I heard on the radio that the Lyons and Vidalia mayors are talking about the litter problem. They say that city workers are overworked with the Covid, and prisoners can't come out and pick up trash now.
Here is a suggestion. Why can't we require people to pick up around their own houses and properties, and business managers and their employees to pick up around their own businesses? We still have litter laws and fines for lit tering, don't we? They should also pick up on adjoining rights of way and maybe even volunteer to help out their older or disabled neighbors. Wouldn't that be something?
We should all take responsibility for our day to day lives and stop depending on government workers to pick up after us like our mothers did. Countries get into real trouble when people don't depend on themselves, and we seem to be definitely getting there fast.
Let's Be Independent.
Dear Independent, I couldn't agree with you more.
Letters have been edited for length and clarity.