Posted on
Mrs. Mary McIntyre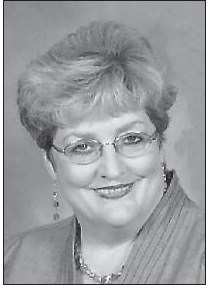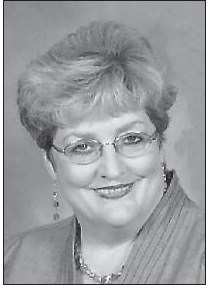 Mrs. Mary McIntyre
Mrs. Mary McIntyre,
age 76, of Vidalia, died on
Friday, February 4, 2021, at the Community Hospice House in Vidalia.
Mrs. McIntyre was a native of Johnson County, as a child moved to the Dellwood Community in Emanuel County and was a 1962 graduate of Swainsboro High School. She was a licensed cosmetologist and worked many years with Georgia Ag Chem and Spivey State Bank in Swainsboro. Mary and her husband traveled with his career with Walmart and ultimately made Vidalia their home in 1994. She started with the City of Vidalia as Administrative Assistant to the city manager and the mayor and retired as city clerk. To many she worked with at the city, she was affectionately known as "Queen Mary." She was a member of the Grace Community Presbyterian Church. She was preceded in death by a granddaughter, Anna Leigh Wells; her parents, Evelyn and Oscar Price; 3 sisters, Arlene Price Horton, Nelouise Price Flanders and Shelby Jean Price Smith; and 1 brother, Verlon Price.
Survivors include her husband, Marvin McIntyre of Vidalia; 3 children, Michael Wells and wife Rachel, Cassie McIntyre, all of Swainsboro, and Bishop McIntyre and wife Torrey of Cadwell; 1 special daughter, Toni Corbin; 6 grandchildren, Emma, Lainey, Ethan, Katlyn, Sydney, and Reese; several nieces and nephews; and 2 special caregivers, Davina Franklin and Lucenda Chafen.
A graveside funeral was held on Saturday, February 6, 2021, at 12:00 noon, in the North Thompson Baptist Church Cemetery, with Pastor Jason Davis and Elder Bill Torrance officiating.
The family has suggested memorial contributions be made to Grace Community Presbyterian Church, P.O. Box 1848, Vidalia, GA 30475.
Ronald V. Hall
FUNERAL HOME
'Memories, of a Lifetime of Love'