Posted on
Mrs. Betty Williamson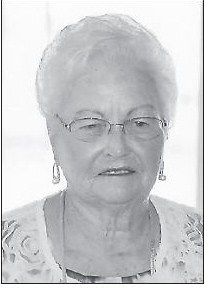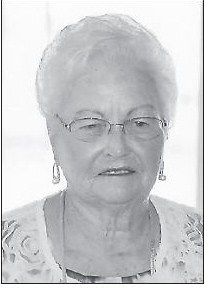 Mrs. Betty Williamson
Mrs. Betty Oglesby Williamson, age 85, of the Racket Town Community, died on Tuesday, February 2, 2021, in the Community Hospice House in Vidalia after an extended illness.
Mrs. Williamson was a native of Oak Park, living in Summertown for many years before moving to Toombs County in 1961. She was a homemaker and was a member of Lower Corinth Free Will Baptist Church near Oak Park. She was preceded in death by her husband, Charlie Clyde Williamson; her parents, Roy Oglesby and Grace Cowart Oglesby; and 2 brothers, Bobby Oglesby and Roy Oglesby. Survivors include 5 children, Linda Williamson Reynolds and Gary of Racket Town, Connie Williamson Duncan and husband Randal of Brevard, NC, Danny Williamson and wife Kimberly of Vidalia, David Williamson and wife Rena of Graham, and a special adopted son, Frank Taylor; 1 sister, Mary Oglesby Simmons of Racket Town; 1 brother, John Oglesby of Alston; 12 grandchildren; 19 greatgrandchildren; 2 greatgreat- grandchildren; and several nieces and nephews.
A graveside funeral service was held on Thursday, February 4, 2021, at 4:00 p.m., in the Lyons City Cemetery, with Pastor Owen Waters officiating.
Memorial contributions may be made to Wounded Warriors Project by visiting their website at woundedwarriorsproject. org or Shriner's Hospitals for Children by visiting their website at shrinershospitalsforchildren. org.
Ronald V. Hall
FUNERAL HOME
'Memories, of a Lifetime of Love'