Posted on
Mrs. Wynell Cooper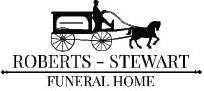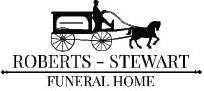 Mrs. Wynell "Nell" Windham Cooper, age 81, of Mt. Vernon, went home to be with the Lord early Friday morning, January 29, 2021, at Community Hospice of Vidalia. Nell was a retired CNA and was a member of Bear Creek
Baptist Church. Nell was preceded in death by her husband, Melton Robert Cooper; one son, Stanley Cooper; both parents, Arch and Effie Lee Windham; three sisters, Betty Tweedel, Margaret Ward, and Peggy Ellis; and one grandchild,
Toby Cooper. Those left to cherish her memory include two sons, Robert Bryant, and Wayne (Tina) Cooper; one daughter, Sheila Herrin; and seven grandchildren, Amber (Fernando) Rodriguez, Wesley (Amber) Carter, Dewayne (Kaitlyn) Hooten, Robert Bryant, Jr., (Amber), Bradley Bryant, Cassie Bryant, and Angel Dallefeld. Fifteen greatgrandchildren and numerous nieces and nephews also survive.
Funeral services for Mrs. Wynell "Nell" Windham Cooper were held Monday, February 1, 2021, at Ronnie L. Stewart Funeral Service Vidalia Chapel at 11:00 a.m. with Rev. Owen Waters officiating. Interment followed at Cooper Family Cemetery. Visitation was held on Sunday at Ronnie L. Stewart Funeral Service Vidalia Chapel from 6:00 p.m. until 8:00 p.m.
In lieu of flowers memorial contributions may be made to the Bear Creek Baptist Church.
Full Paid Obituary