Posted on
Mr. Jackson Pearson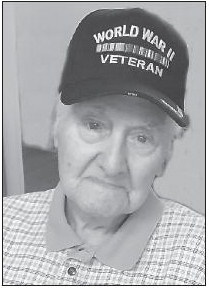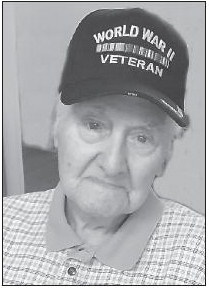 Mr. Jackson Pearson
Mr. Jackson Lee Pearson, known as Jack, died on January 24, 2021, in Savannah.
Mr. Pearson was born in Meriweather. After high school, he served in the United States Navy for 4 years, during World War II. After being honorably discharged, he moved to Savannah and worked for Southern Bell Telephone Company, retiring after 38 years of service. He and his wife were also the owners and operators of Mustard Seed Faith Center Bookstore in Savannah. After spending most of their lives in Savannah, Jack and Doris moved back to Vidalia in 1993. He was a member of The Communication Workers of America (CWA), serving as Vice President for several years, and continued with the organization as a member of the CWA Retired Club. He was also a member of the Telephone Pioneer Club. He was a Mason and member of Grand Lodge of Georgia, F& AM Emeritus, Acacia #452. He was a lifetime member of the American Legion Post 184 in Thunderbolt for 59 years. He was preceded in death by his wife of 57 years, Doris Carroll Pearson; his parents, Ira and Mary Pearson; 2 brothers, Merrel and Cecile Pearson; and 1 sister, Margaret Pearson Hudgens.
Survivors include 2 sisters-in-law, Barbara Pearson and Shirley Thompson and husband William; 1 brother-in-law, Dick Carroll and wife Evelyn; a number of nieces and nephews; and many, many dear friends including his dear friend of 70 years, Lucy Parrish, who became his devoted caregiver in his later years.
A graveside service was held on Saturday, January 30, 2021, at North Thompson Baptist Church Cemetery, with Pastor Kevin Collins officiating.
In lieu of flowers, remembrances may be sent to The American Legion Post 184, 3003 Rowland Ave., Savannah, GA 31404.
Ronald V. Hall
FUNERAL HOME
'Memories, of a Lifetime of Love'