Posted on
Mr. Donald Ray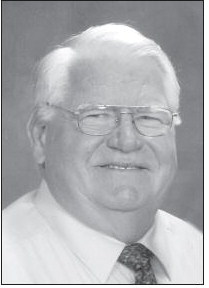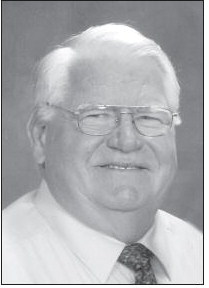 Mr. Donald Ray
Mr. Donald W. Ray, age 80, of Lyons, died Saturday, January 30, 2021, at the Dodge County Hospital in Eastman after a brief illness. Mr. Ray was a native of Dewey Rose in Elbert County, and in 1962, served 4 years in the U.S. Air Force and 2 years in the Air Force Reserve. He moved to Kennesaw and worked with Lockheed Aircraft Company for 6 years. He started with Georgia Power in the mid 1970's and moved to Lyons in 1979. He retired with the Southern Company in 2002 as a journeyman electrician. He was a member of Liberty Baptist Church in Lyons, served as Children's Church Director, and was always available for any church projects. He was preceded in death by his wife, Janet Olds Ray; 2 grandchildren, Abby Lauren Bowen and Kaleb Ray; his parents, Steve Snow Ray and Illa Vatava Brooks Ray; 1 sister, Gwen Ray Maxwell; and 1 brother, Billy Ray.
Survivors include 2 sons, Ken Ray and wife Leslie, and Kevin R. Ray and wife Kayla, all of Lyons; 2 daughters, Karen M. Bowen and husband Tony of Forest, VA, and Katie Collins and husband Charles of Eastman; 1 sister- in-law, Scheryl Ray of Elbert County; 13 grandchildren, Kendra Beasley, Katheryn Ray, Kelley Harvey, Kaleigh Ray, Khloe Ray, Karaline Ray, Kami Ray, Anna Bowen, Ashley Bowen, Amy Bowen, Sean Collins, Alyssa Collins, and Blake Collins; 4 greatgrandchildren, Jake Beasley, Kayleb Beasley, Halli Beasley and June Harvey.
The funeral service will be held on Wednesday, February 3, 2021, at 11:00 a.m., in Liberty Baptist Church, with Pastor Michael Plowman officiating. Burial will follow in Pinecrest Cemetery.
In lieu of flowers, memorial donations may be made to the Liberty Baptist Church Building Fund, P.O. Box 410, Lyons, GA 30436.
Ronald V. Hall
FUNERAL HOME
'Memories, of a Lifetime of Love'