Posted on
NITTY GRITTY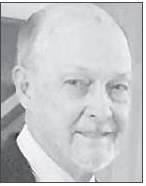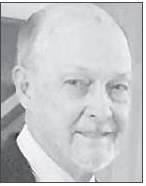 the
It's a Small World
During my early teen years, I spent a lot of time cooking and preparing hamburgers on the grill in my daddy's cafe in Mt. Vernon, GA. Many of my friends started calling me Hamburger – Patrick Palmer Calhoun was one of them.
Pat was an old friend that I've written about before and since many of the readers of my columns remember Pat, I have a story that I want to share. Last year, just a few weeks before Christmas, my daughter Tara called and asked if I ever knew a Pat Calhoun from Mt. Vernon. I told her that I certainly did know Pat Calhoun – he and I grew up about a block from each other and were boyhood friends. She then said that her daughter Ann has a teacher that said her dad was from Mt. Vernon and his name was Pat Calhoun.
Her teacher's name is Catherine Douglas and it turns out that she is the daughter of Pat Calhoun that I knew. I told Tara that Pat was killed in Vietnam in 1965. He was the pilot of a helicopter that flew into battle zones to airlift wounded American soldiers away from danger and to get much needed medical help. continued from page
When Pat was killed, I visited his parents, Paul & Ruth Calhoun, and they told me then that Pat had a daughter. I never met Pat's wife and had not seen him since Pete Johnson and I visited with him in an Atlanta apartment several years before he was shipped out to Vietnam. Pat joined the Army while he was a law student at the University of Georgia. He wanted to serve his country, even though he didn't have to — because of a special exemption for Law School. Tara gave Catherine copies of a couple of columns that I had written about Pat in 1995 and 1996. After Catherine read the columns, Tara called and asked if Sandra and I would have dinner at her house with Catherine on Thursday December 22. We did and it was a very enjoyable evening.
Catherine was only one year old when she lost her dad. She asked if I knew what he named his helicopter — I did not! She said he named it "Widow Maker" — thinking that might possibly help bring him home safely. Catherine reminds me of her dad, and she has two children, a boy and a girl, and the boy's name is Patrick Palmer Douglas.
I'm reminded of the providence of our Lord — we can always use the "it's a small world" statement when something like this happens. But I thoroughly believe that the Lord was involved in this matter. Pat had been on my mind for a while and I didn't know why.
As we concluded our evening with Catherine, she said it was a wonderful Christmas gift for her, and it was also that for me. She had many photos, letters, etc., involving her dad that really brought back some wonderful memories of Pat. (Sandra photographed the above photo from Catherine's collection of photos from Vietnam).
As I said in one my columns, Pat and I both had circular drives at our houses where we often enjoyed driving our parents' vehicles in a circle for extended journeys, while fantasizing that we were on trips involving foreign countries, or large cities in the U.S.
At the time, it never crossed my mind that Pat would eventually volunteer to travel to a foreign country and lose his life while fighting for a people he did not know. Of course, that was the Pat Calhoun that I knew!
(e-mail: [email protected]

Patrick Palmer Calhoun