Posted on
Eagles Get 3 Big Wins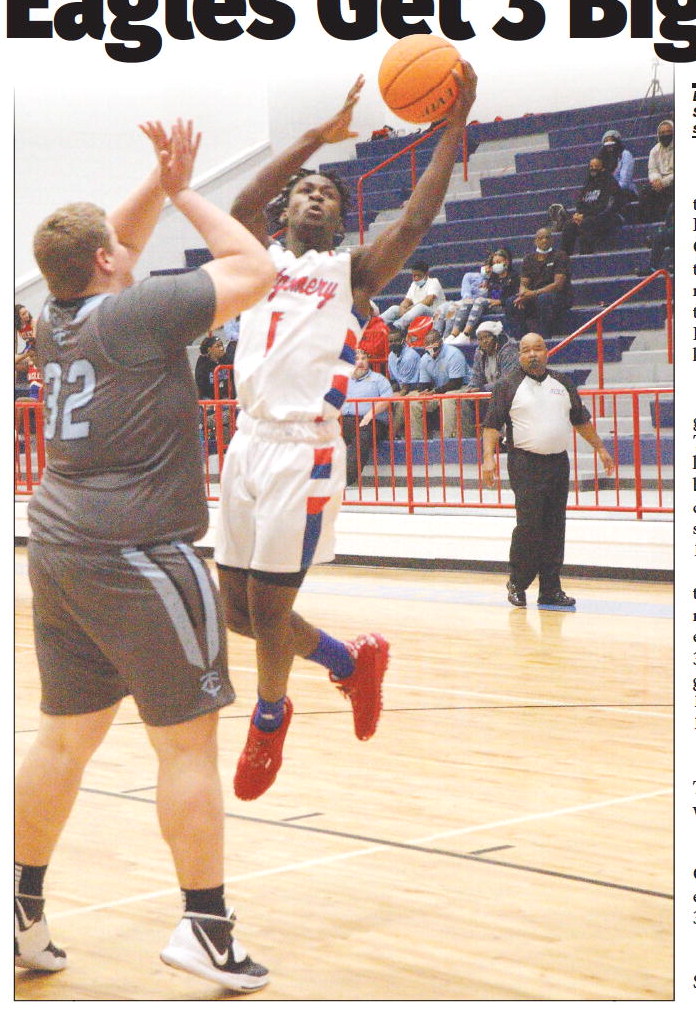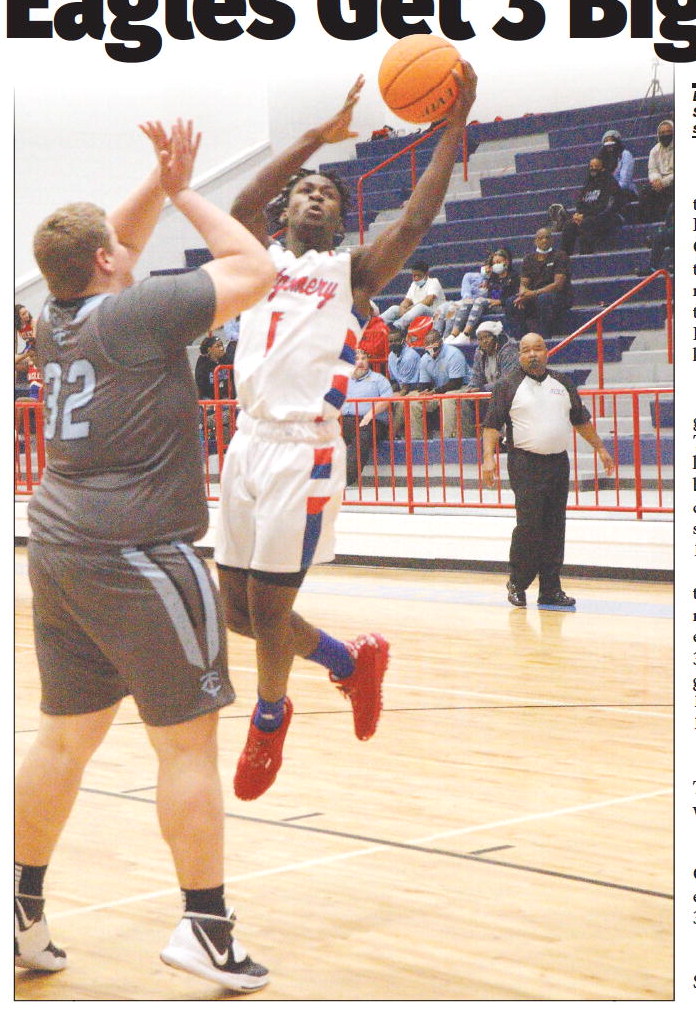 Both of the Eagles basketball teams of Montgomery County High School took on Telfair County on Tuesday, splitting those games. The boys played two more games later in the week as they won over Jenkins County on Friday and then defeated the Vikings of Truetlen on Saturday.
Girls vs. Telfair
The Lady Eagles lost a close game on Tuesday to the Lady Trojans. MCHS took an early 8-2 lead at the end of the first period, but in the second the Trojans came storming back. Telfair outscored MCHS 16-8 to take an 18- 16 lead at the half. MCHS bounced back in the third to lead 27-26, but in the final period the Trojans did just enough as they came out with the 39-37 win over MCHS. The Eagles were led by Makyla Bell with 19 points and Marley Bell added 11 in the loss.
Boys vs. Telfair
The boys got a win over the Trojans. They took the lead and went on to win the game 68-56.
Boys vs. Jenkins
The boys went to Jenkins County on Friday and took the easy win. They won the game 58- 36 over the War Eagles.
Boys vs. Treutlen
MCHS was at Treutlen on Saturday and defeated the Vikings continued from page
59-56 in a close battle between the rivals.
The Lady Eagles are now 7-5 on the year and are 4-4 in Region play while the boys are 8-8 and 5-6 in the Region.
This week MCHS hosted Wilcox County on Monday after presstime and on Wednesday the girls will be at Telfair County at 6:00 p.m.

Marley goes in for a basket as the Eagles try to pull out a win over Telfair.