Posted on
Mrs. Jewel "Bert" Griner, ….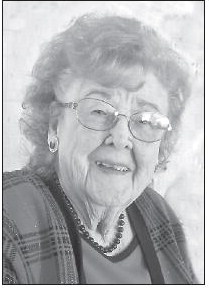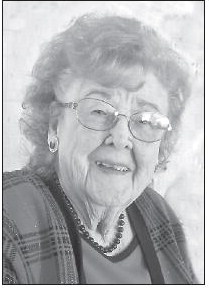 Mrs. Jewel "Bert" Griner, age 92, of Lyons, died on Sunday, January, 10, 2021. Mrs. Griner was a native of Tattnall County and was a 1947 graduate of Collins High School. She was an entrepreneur with a heart for children. In 1958, she opened Tiny Tots Kindergarten on South Victory Drive in Lyons. She later moved her business to its well known location on Columbia Avenue. Here she expanded to add The Gingerbread House Daycare and Nursery. She was an early childhood educator for over 60 years and retired at age 88. She was a member of the First Baptist Church of Lyons, where she taught Sunday School to children for several years. She served in music ministry at several churches in the area. Most recently, she led worship at Pinegrove Primitive Baptist Church and Rome Primitive Baptist Church, both in Reidsville. She served in this capacity until age 87. She was preceded in death by her husband, Benjamin W. Griner; her parents, Rev. R.H. Kennedy, Sr., and Mabel Waters Kennedy all 12 of her siblings; and several nieces and nephews.
Survivors include 2 daughters, Linda (David) Moran of Vidalia, and Mabel (Greg) Williamson of Reidsville; 5 grandchildren, Candi (Kelly) Newton, Todd Padgett, Nicolas (Pam) Worthy, Jared (Kelley) Worthy and Benjamin Worthy; 12 great-grandchildren; and many nieces and nephews.
A private funeral service was held on Wednesday, January 13, 2021, at 3:00 p.m., at Ron Hall Funeral Home, with Christian Jay and Rev. Kelly Newton officiating. A graveside service for friends and family took place at 4:00 p.m. at Lakeview Memorial Gardens in Vidalia.
Pallbearers were Todd Padgett, Jared Worthy, Benjamin Worthy, Hampton Lee, Camden Jackson, Ethan Worthy, Lyndon Worthy, Bryson Padgett, Logan Worthy and Wilkes Worthy.
Contributions in her memory may be made to REAL Discipleship Ministries, www.realdm.org or mail to 109 Morningside Drive, Vidalia, GA, 30474, or the Community Hospice Foundation, P.O. Box 2277, Vidalia, GA 30475.
Ronald V. Hall
FUNERAL HOME
'Memories, of a Lifetime of Love'
Mrs. Jewel Griner