Posted on
Mr. Noah Dale Boyette, age ….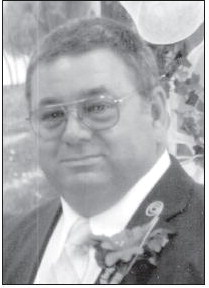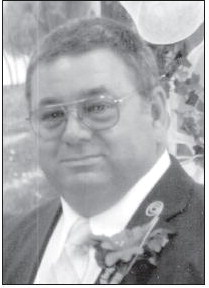 Mr. Noah Dale Boyette, age 59, of the Five Points Community of Soperton, died on Friday, January 15, 2021, at Meadows Regional
Medical Center. Mr. Boyette was born in Chatham County and moved to Treutlen County at the age of ten. He was a 1979 graduate of Treutlen County High School. He worked at Soperton Manufacturing and the Woolen Mill for a short time before starting a long career in the trucking industry. He drove for Piggly Wiggly for 14 years before hauling for Handi-House in Swainsboro for a short time. In the late 1990s, he launched Boyette Trucking, which grew into a major trucking company transporting containers to various locations throughout the southeastern United States. He was a member of the Holton Chapel Advent Christian Church since childhood. He was preceded in death by his mother, Ronella R. Poole Boyette; and his mother-in-law, Kathleen Page Love.
Survivors include his wife of 36 years, Kathy Love Boyette, Soperton; 2 daughters, Katie Cagle (Andy), Soperton, and Jodie Wallis ( Josh), Reidsville; 2 granddaughters, Evie Wallis and Maddie Rose Wallis; his father, Noah A. Boyette, Soperton; 1 sister, Melanie Wickstrom (Randy); 2 brothers, Darren Boyette and Brian Boyette (Becky), all of Soperton; his fatherin- law, George Leon Love, Soperton; his brothers-inlaw, George R. Love (Dorothy), and Sid Love (Charlean), of Soperton; and several nieces and nephews.
Funeral services were conducted on Sunday, January 17, 2021, at 3:00 p.m., at Blacksville Church of God, with Pastor Kip Boswell and Gregory Martin officiating. Interment followed in Holton Chapel Cemetery.
Pallbearers were Josh Love, Christopher Love, Will Boyette, Charles Carpenter, Dwayne Carpenter, William Carpenter, Eric Hulett and Leroy Kubaki.
Honorary pallbearers were Lamar Richardson, Aaron Barber, Kenny Barber, Brian Boyette, Wayne Ebanks, Michael Hooker, David Landress, Randy Love, David Milam and employees of BMR Logistics.
Sammons Funeral Home in Soperton was in charge of arrangements.
Mr. Noah Boyette