Posted on
Mr. Michael McAfee Thigpen, age 92, of Rockledge, died on January 16, 2021, at Dublin Place after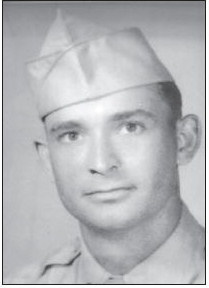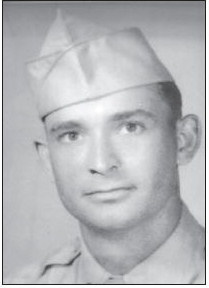 a brief illness. Mr. Thigpen was born in Rockledge. He was a lifetime member of Rockledge United Methodist Church. He served in the U.S. Navy for 4 years and after completion of his recruitment, he served in the U.S. Army for 3 years. He moved to Rockledge, FL, where he owned and operated a trucking business for many years. During the Vietnam War, he went to Vietnam and worked as a private contractor. Upon retirement in 1990, he returned to Rockledge, GA. He was preceded in death by his parents, Neva and Marvin Thigpen; and brothers and sister-in-law, William Jack Thigpen (Inez) and Robert Earl Thigpen.
Survivors include 1 sister, Mary Alice Pope (Ben); 1 sister-in-law, Fay Woods Thigpen; 6 nieces, Tullie Yarbrough (Charles), Bonnie Pope, Terri Walden (Larry), Bobbie Hilbun (Sam), Robbie Hardy (Tommy), and Jackie Young (Derrick); 2 nephews, Marvin Thigpen (Vicki), and Ronald Pope (Tammy); and many other nieces and nephews.
A graveside service was held on January 19, 2021, at 11:00 a.m., in the Thigpen Family Cemetery in Rockledge with Rev. Paul Thomas and Rev. Larry Sauls officiating.
In lieu of flowers and food, his family requests donations be made to the United Methodist Church for Children, P.O. Box 2525, Macon, GA 31204.
Sammons Funeral Home in Soperton was in charge of arrangements.
Mr. Michael Thigpen