Posted on
Jerry Blaxton, age 72, of ….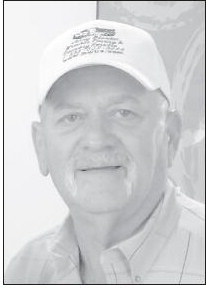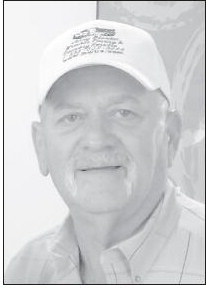 Jerry Blaxton, age 72, of Vidalia, passed away on Wednesday morning, January 13, 2021, at Community Hospice House in Vidalia after a brief illness. Jerry was a native of Treutlen County and lived most of his life in Vidalia, GA. Jerry had a lifelong love for all things automotive. When he was in second grade, his teacher frequently had to take his hot rod magazines away from him so he could get his work done. Even before he could drive one himself, he was repairing cars for other people. At the age of 20, he opened his own business. During those early years, many autos touted Jerry's Speed & Machine Shop bumper stickers around town whether they wanted to or not. When he reached his early forties, he transitioned to the towing business and the phrase "I'm on my way," became part of his daily vocabulary. As anyone who knew him could tell you, he lived life large and at full throttle. There was not much he would not try, and if he were going somewhere, be it a wrecker call or just to get a bite to eat, he was going there fast.
Over the years, many people, especially his family, benefited from the time, energy, and financial gifts that he willingly gave them. For this reason and many others, his oftentimes larger than life presence will be greatly missed by all.
Jerry is preceded in death by his father, Meddie Leon Blaxton; his mother, Ollie May Durden Blaxton; and two brothers, Jim Cooper and Larry Blaxton.
He is survived by his daughter, Tabitha Berry (Everett) of Mesquite, Texas; two grandchildren, Elaina Berry and Brian Berry; one brother, M.T. Blaxton (MaryLou); 5 nephews, including Carl Cooper; 6 great-nieces and nephews, including Clint Cooper; and 6 great-greatnieces and nephews.
A memorial graveside service was held 3:00 p.m. on Tuesday, January 19, 2021, at Blockers Chapel Cemetery with his son-inlaw, Everett Berry, officiating.
In lieu of flowers, memorial contributions may be made in his memory to the Community Hospice Foundation, P.O. Box 2277, Vidalia, GA 30475.
Ronald V. Hall
FUNERAL HOME
'Memories, of a Lifetime of Love'
Full Paid Obituary
Mr. Jerry Blaxton