Posted on
Southeastern Early College and Career Academy Students Complete Energy Pathway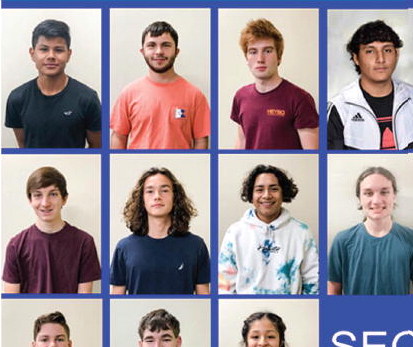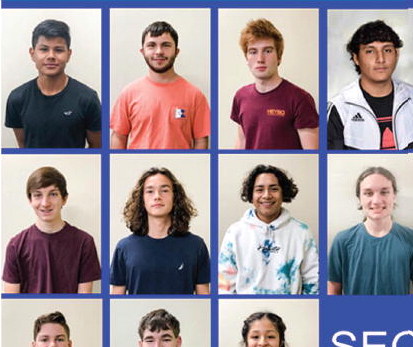 In 2019, Southeastern Early College and Career Academy (SECCA) began offering the Energy Pathway to high school students from Montgomery, Toombs, Treutlen and Vidalia City school systems. The Energy: Generation, Transmission, and Distribution pathway is a CTAE career pathway of the Georgia Department of Education. Locally, the course is taught by Dr. Kip Hart. The first group of students to finish the 3 required courses have recently tested for their end of pathway certification. The certificate is granted upon passing the Energy Industry Fundamental (EIF) exam administered by the Center for Energy Workforce Development (CEWD). This exam opportunity is provided to registered National Energy Education Network high schools and colleges. This challenging exam certifies that students can demonstrate knowledge in areas important to the energy industry, including basic principles of electricity, the role of regulatory bodies, environmental laws and regulations, safety procedures, and proper work protocols. Further, the content includes details of the operations in distribution, transmission, substations and all forms of generation. This is accompanied by a focus on entry-level careers available in energy generation, transmission, distribution and the education/experience requirements for entry into those positions.
Overall results were outstanding for SECCA's first class (total 19 students tested) with a 79% average pass rate. The national average (colleges and high schools) is 73%, with a high school national average of 69%. Local energy industry executives, who have been highly supportive of the program, expressed praise for the program's initial results. "SECCA's Energy Pathway is a wonderful addition to the educational pathways high school students can explore in our local community," said SNC Plant Hatch Site Vice President Sonny Dean. "The success of the first class in their end of pathway certification demonstrates the talent that is in our local community and Dr. Hart's unwavering commitment to prepare students for our high demand careers." Nora Swanson from Southern Nuclear Workforce Development echoed Dean's sentiments. Swanson has participated monthly in supporting classroom instruction through prepandemic inperson visits and Zoom lessons with the class on careers and topics to reinforce daily instruction.
Altamaha EMC CEO Romanous Dotson expressed praise for the program. "The program prepares students throughout three of EMC's service area counties to better understand and participate in the energy industry. Programs like SECCA are essential to our local economy as they prepare students for a variety of postsecondary options and careers. Altamaha EMC is pleased to partner with them in programs like the Energy Pathway," said Mr. Dotson.
Local Georgia Power Manager Greg Hudgins has supported the SECCA Energy Pathway program and energy summer camps that have helped generate interest in the program, including providing experiential learning for several students. Hudgins noted, "The Energy Pathway helps students see the vast array of careers available from line work to engineering as well as the other support personnel that allow us to enjoy clean, safe, reliable, and affordable electricity to power our lives."
Dr. Hart remarked, "I am happy to see such positive results for our first group. When introducing any new program, the first group serves as a bellwether for the students' hard work and educators' work in addressing standards for the courses. As we continue, I am already focused on improvement and plans to use this first testing as a baseline experience to enhance the program and look for areas to continually improve to best serve students. We look forward to our SECCA program being the first step for local students toward rewarding careers in the energy industry, including with our local partners."