Posted on
Mrs. Betty Sue Edenfield ….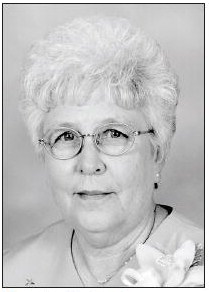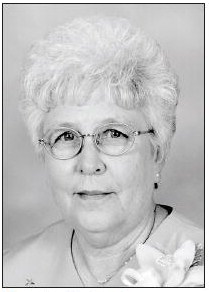 Mrs. Betty Sue Edenfield Davis, age 87, of Vidalia, died on Friday, January 1, 2021, at East Georgia Regional Medical Center in Statesboro after a brief illness. Mrs. Davis was a native of Toombs County, where she lived for most of her life. She worked at Oxford Industries and Tumi Luggage for many years before retiring from Tumi. She was a member of the First Assembly of God in Vidalia. She was preceded in death by her husband, Rabon Davis; 4 children, Greg Davis, Rickey Davis, and two infant children; her father, Carl Edenfield; her mother, Cassie Lee Fountain; and 2 sisters, Rosie Lee Flurey and Elma Stephens.
Survivors include 7 children, BC Davis, David Davis and wife Cheryl, Diane Davis Taylor, John Davis and wife Janice, and Mark Davis and wife Tina, all of Vidalia, Jim Davis and wife Shannon of the New Branch Community, and Ken Davis and wife Pam of Cobbtown; 1 sister, Mary Nell Mosley and husband Clinton of Lyons; 18 grandchildren; 25 greatgrandchildren; and several nieces and nephews.
A private graveside service was held on Tuesday, January 5, 2021, at 3:00 p.m., in the North Thompson Baptist Church Cemetery, with Pastor Joe Gabbard officiating.
Ronald V. Hall
FUNERAL HOME
'Memories, of a Lifetime of Love'
Mrs. Betty Davis