Posted on
Mr. Roger William Moxley, Sr., ….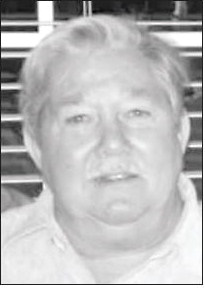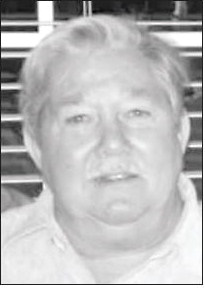 Mr. Roger William Moxley, Sr., went to be with his Lord and Savior Jesus Christ on December 28, 2020. When Roger was born, he was so small that the doctor told his mother he would not survive the night. He was the youngest of nine children and definitely the most spoiled. Everyone knew he was his mother's favorite. If it were not for his now only surviving sibling, Sidney Newsome, he wouldn't have had any discipline at all. Sidney and Roger have shared a wonderful bond throughout all their adulthood.
Roger attended Vidalia High School where he was a member of the varsity football team before he left school to work on the family tobacco farm. He always regretted not being able to finish school; however, he was highly accomplished in his trade. Roger excelled in life and traveled extensively around the world in his later years. In his early 20's, he moved to the big city of Macon, where he met and married his first wife of 30 years. They made their home in the Juliette & Bolingbroke area. He was employed for many years by North Brothers Insulation where he was a member of The Asbestos Workers Union of Atlanta Local #48 for 30 years. In 1975, Roger moved his family to Juliette and built his family's dream home. He eventually became a subcontractor for Georgia Power and retired as a supervisor in 1995, shortly after his first wife passed. He moved back to his childhood home of Vidalia where met his second wife, Wilma. They were together for almost twentyfive years.
Roger truly never met a stranger. He was kind and loving but also had a feisty side. He was dearly loved by all and was the patriarch of his family. He loved his church family at Cornerstone Baptist, animals (especially dogs), children, long conversations, his country, good food, good company, fishing, the Georgia Bulldogs, old cars and most of all his family. He wore his heart on his sleeve and never hesitated to help anyone. Never afraid to share his opinion, many people sought him out for his wise and honest advice. Only a few years ago he had the ability to build a house from the ground up on his own. He was a master craftsman with too many talents to list.
He was preceded in death by his parents, Sid and Catherine Moxley; his first wife, Billie Jo Hilton Moxley; his siblings Paul, EW, Betty, Reba, Gladys, Agnes and Tom; stepson, Nathan Caraway and his wife Diane; and a greatgrandchild, Sparrow Allen.
Survivors include his loving wife of twenty-five years, Wilma Caraway Moxley; beloved sister, Sidney Newsome; two children, Roger Moxley, Jr., and wife Stacey and Sherry Moxley Myers and husband John. Fourteen grandchildren, Haley Tanner and husband Jeff, Billy Moxley III, Shae Moxley, James Moxley and wife Julia, Jessica Kersey and husband Wesley, Jonathan Myers, Jacob Dever, Daniel Dever, Lauren Hattaway, Luke Hattaway, Megan Allen, Mariah Driggers, Jacob Caraway and Lexi Caraway. Nine great-grandchildren, Casen Kersey, Mya Kersey, Presley Kersey, Amelia Tanner, Landry Tanner, Gracie Moxley, Eva Moxley, Angelina Moxley, Kadence Allen; three stepchildren, Phelisha Caraway, Adam Caraway and wife Sheila, and Mitchell Caraway. Additionally, Roger's best friend, JH Memory, who was always there for him.
A celebration of Rogers's life will be announced in the coming weeks.
In lieu of flowers, please make a memorial donation in Roger's name to Cornerstone Baptist Church, c/o Rickey Hutcheson, 4538 Thompson Pond Road, Tarrytown, GA 30470.
Ronald V. Hall
FUNERAL HOME
'Memories, of a Lifetime of Love'
Full Paid Obituary
Mr. Roger Moxley