Posted on
Mr. Dallas Franklin Clark, age ….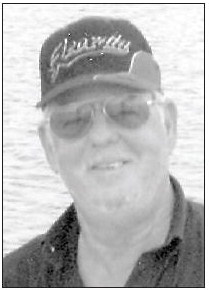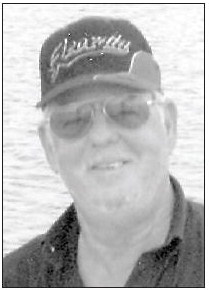 Mr. Dallas Franklin Clark, age 77, of the South Thompson Community, died Friday, January 1, 2021, at his home after an extended illness. He was a lifelong resident of Toombs County, and served in the U.S. Army during the Vietnam Era. He worked and was owner of C& S Grocery in Lyons for forty-five years. He was a family loving man, he liked to fish and make jokes to get a laugh from family. Dallas enjoyed cooking and was always hungry. He was preceded in death by a son, Brandon Clark; grandson, Anthony Kirkland; parents, Fleurnoy Clark and Dessie Myers Clark; sister, Kathrine Clark; and brother, Ronnie Clark.
Mr. Clark is survived by his wife of thirty-four years, Rosalyn Clark; five children, Kathy Clark Kight and husband Keith, Lacy Clark Fulford and husband Derrick, Becky Clark Kirkland and husband Dwayne, Mikki Kilgore and husband Ronnie, and Jessie Sharpe and wife Dena; six sisters, Melba Martin, Sylvia Gibbs and husband Don, Billie Sue Clark, Linda Fowler, Teresa Blackburn and husband Craig, and Patricia Frace and husband Clay; five brothers, Donald Clark, Andy Clark, Joe Clark, Eugene Clark and Edward Clark; ten grandchildren, Justin, Kaleb, Tommy, Sierra, Dakota, Donnie, Gage, Brodie, Kameron and Makenzie; seven great-grandchildren; numerous nieces and nephews; a special cousin, Randall Clark; and two special lifelong friends, Willie "Ghost" Spires and Emmitt Fulford.
A private memorial service was held Sunday, January 3, in the chapel of Ronald V. Hall Funeral Home, with Pastor Brian Fowler and Bishop Gilbert Wommack officiating.
Memorial contributions may be made to the Community Hospice Foundation, P.O. Box 2277, Vidalia, GA 30475, or the American Diabetes Association, P.O. Box 7023, Merrifield, VA 22116-7023 or by visiting their website at diabetes.org.
Ronald V. Hall
FUNERAL HOME
'Memories, of a Lifetime of Love'
Full Paid Obituary
Mr. Dallas Clark