Posted on
Mr. Ralph Edgar Hardy, ….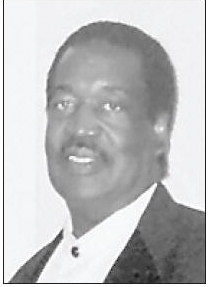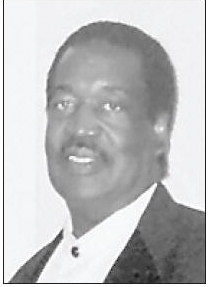 Mr. Ralph Edgar Hardy, Jr., age 77, Mr. Hardy was born in Jefferson, GA. He was a graduate of Jackson County School System in Jefferson, where he was the valedictorian. He earned a B. S. degree in Biology from Paine College in Augusta, a Master's degree in Educational Leadership from Georgia Southern University in Statesboro, and an Educational Specialist Degree in Educational Administration and Supervision from the University of South Carolina, Columbia. He served as a science teacher, coach, and a school administrator during his career, which spanned 39 years. In 1967, he was the assistant coach of the Wheeler County girls' State Champion basketball team. He also served as head coach for the boys' basketball team and an assistant coach for football and track. During his tenure in the Wheeler County School System in Alamo, he was selected as STAR teacher, and was promoted to assistant principal. Later, when he became principal of Toombs County High School in Lyons, he was recognized by Governor Sonny Perdue as one of Georgia's High Performing principals. Also, Secretary of State Kathy Cox recognized him as one of Georgia 's most outstanding citizens. He served as a deacon of New Salem Baptist Church in Jefferson and was a Life Member of Kappa Alpha Psi Fraternity, Inc., and Paine College Alumni Association. He was also a member of Sigma Pi Phi Fraternity, Inc., (Delta, Delta Boule), Albany State University Alumni Chapter, 100 Black Men of Albany, Concerned Citizen Coalition of Vidalia, and the Georgia Retired Educators' Association. He was preceded in death by his parents, Ralph and Mattie Hardy; 2 sisters, Ruby Jean Danner and Annie Catherine Moon; and his first wife, Alberta Jones-Hardy.
Survivors include his wife of 18 years, Dr. Janice Coats-Hardy of Albany; 1 son, Deacon Gregg (Casandra) Hardy of Reidsville; 2 bonus sons, Marshall R. (Denise) Troup, of Loganville and Martisse (Tarcia) Troup of Tyrone; 3 sisters, Joyce (Saul) White and Pearl (Clarence "Buck") Kinney, both of Jefferson, and Sandra Freeman of Atlanta; 3 brothers, Thomas (Linda) Hardy, John (Betsy) Hardy, and Kelvin (Patricia) Hardy, all of Jefferson; 7 grandchildren, Quayvis Hardy and Keshawn Hardy of Statesboro, Kayla Hardy of Reidsville, Gregg Hardy, Jr., of Vidalia, Jasmin Hardy (USAF), Traverse Hardy of Savannah, and Antonio Hardy of Columbus; 4 bonus granddaughters, Malia and Milan Troup of Tyrone, and Macey and Leanna Shonoyo of Loganville; 2 greatgranddaughters, Ryleigh Hardy and Aubree Hardy of Vidalia; 2 brothers-inlaw, Thomas (Grace) Coats of Jacksonville, FL, and Arnold (Beverly) Coats of Miami, FL; 2 sisters- in law, Gloria Coats of Miami and Michelle Miller of Jacksonville; and multiple nieces, nephews, cousins, and friends. A Celebration of Life was held on Saturday December 12, 2020, at 1:00 p.m., at New Salem Baptist Church Cemetery. Wimberly Funeral Home was in charge of arrangements.
Mr. Ralph Hardy, Jr.