Posted on
Janelle Foskey Williams, age ….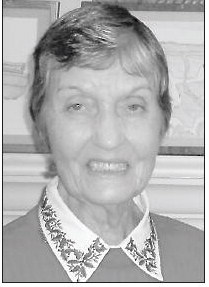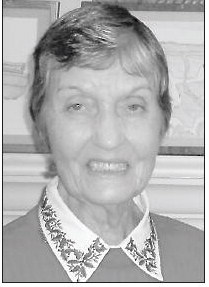 Janelle Foskey Williams, age 87, passed away on December 4, 2020, at Extendicare Health Center in Dothan, Alabama, after a prolonged illness. Due to the Covid pandemic, a Celebration of Life service will be held at Smyrna United Methodist Church in Uvalda, Georgia, when it is safe to do Janelle, affectionately known as Jellybean, was born July 6, 1933, in Montgomery County, Georgia, to Rufus and Clyde Adams Foskey; she had six siblings, Elise, Kendall, Paul, Hollis, Hugh and Reba. After marrying Charles Williams, she moved to Atlanta, where she worked in the state highway department. Janelle supported Charles as he attended Georgia Tech as a full-time engineering student, and she ultimately received her honorary "Degree in Mistress of Patience in Husband Engineering" in 1961. "By her perseverance" Janelle had, as proclaimed in the certificate, "accomplished the graduation of her husband" through "infrequent evenings of entertainment and long hours of burning the midnight oil." Charles' career required that they move frequently, and Janelle set up loving homes in Georgia, Alabama, Pennsylvania, Japan (exotic for a smalltown girl), Michigan, and Delaware. They were married 61 years until his death in 2018. Janelle was a homemaker extraordinaire and lovingly cared for her family with home cooked meals and handmade items. She possessed mad seamstress and quilting skills. Her daughter, Jennifer, vividly recalls a hand sewn, "cool" red, zip-up jumpsuit created for her in the 1970s. Her son, Judd, fondly remembers her delicious homemade fudge with a secret ingredient. Knowing her granddaughter Riannon loves fun, bright patterns, Granny arrived with her trusty sewing machine and assorted scraps. Together, the likeminded duo created and assembled a cute mini quilt. Janelle's finely made doll clothes made her granddaughter Olivia the envy of her friends. Despite being a Georgia Tech fan, Janelle fashioned matching Georgia Bulldog outfits for Olivia and her doll.
Janelle had a pretty singing voice and could "cut a rug." She loved music including swing time, jazz and piano. Although she wasn't too shabby at golf, she was a champion Chinese checkers player. Her grandson Gared fondly remembers the fun Monopoly, Pick-Up Sticks and card games they played together. Always a supportive granny, especially when it came to art and music, Janelle kept a framed masterpiece by each grandchild on her mantle. Her granddaughter Meredith enjoyed exchanging artwork by mail with Granny and learning the art of creating paper doll chains. Janelle's weaknesses were cheese doodles, Snickers candy bars, and Krispy Kreme doughnuts. During recent difficult times, she bonded with her almost constant companion, Shasta, the Siberian husky and fed her lots of Saltine crackers.
Janelle, sweet and beloved, is survived by her daughter and son-in-law, Jennifer and Larry Colton of Marietta, Georgia; son and daughter-in-law, Judd and Jenny Williams of Dothan, Alabama; four grandchildren, Riannon and Gared Colton, and Olivia and Meredith Williams; sister, Reba Yawn (her first "little girl"); brother Hugh Foskey; special cousin, Bernard Foskey (a "good egg" according to Janelle); and caring sisters-in-law, brothers-in-law, many nieces, nephews, cousins, and cherished friends.
Full Paid Obituary
Mrs. Janelle Williams