Posted on
Teachable Moment What does "gotta stop draggin' that little red wagon" mean?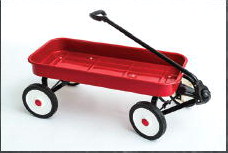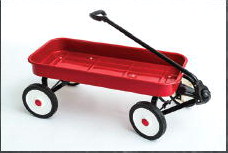 the Teachable Moment
In a less technological past era, children used to look forward to getting a Radio Flyer Red Wagon at Christmas. It carried toys, pulled friends, and sped downhill with the handle acting as a steering wheel. As children got older, it became an appendage for hauling everything. It was used to haul books or dirt or trash. It was a useful tool during years of growing up.
As an idiom, it came to mean hauling emotional "baggage" behind us as we grow up. The wagon is full of emotions, expectations, nostalgia, burdens, regrets, and guilt that still affect our adult behavior. One author says that we keep dragging these troubles all our lives. Our emotional cargo increases so quietly and steadily that we usually don't even notice how heavy it has become. Year after year the weight of these cares increases, and we begin to wonder why we feel so emotionally worn out.
Psychologists suggest that the only way to relieve the suffering from "draggin' the little red wagon" is to look carefully and honestly at the suppressed resentments, sorrow, and embarrassments associated with our past. Religious advisors and secular counselors agree that getting rid of these emotional hang-ups is the only way to achieve mental and physical well-being. Only when we consider our past failures as lessons we must learn as we grow as human beings can we find peace of mind. Living well in the present requires a wise understanding and acceptance of our past.