Posted on
Mrs. Janis Reid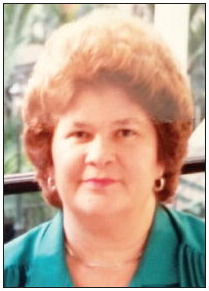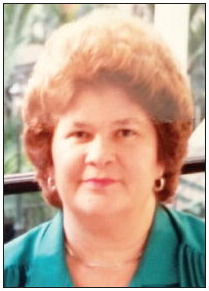 Mrs. Janis Reid
Mrs. Janis Carol Gunnels Reid, age 82, of Acworth, GA, died on Saturday, November 7, 2020, from complications with Covid-19 at Grady Memorial Hospital in Atlanta.
Mrs. Reid was born in Honolulu, Hawaii, and grew up in Vidalia. She graduated from Vidalia High School, where she was Homecoming Queen and a cheerleader. After obtaining her Associate's degree from Middle Georgia College, she worked as a Department of Defense civilian employee at Warner Robins AFB and Memphis, TN. She served as a military wife until she returned to work for the Department of Defense at Fort McPherson in 1983 and retired in 1994. She was preceded in death by her mother, Nyra Gunnells; her father, Horace Gunnells; and 1 brother, Donnie Gunnells.
Survivors include her husband, Col. Tilden Robert Reid, USA, Retired, of Acworth (and Macon); 3 sons, Tilden R. Reid II (Rob) of Marietta, Matthew C. Reid of Tampa, FL, and Mark D. Reid of Cumming; 6 grandchildren, Patrick Reid, William Reid, Joseph Reid, Ashley Mae Reid, Brent Reid, and Cara Reid; and 7 stepgrandchildren, Blake Swartz, Garrett Swartz, C.J. Swartz, Cameron Rose Swartz, Karlee Howard, Madison Howard, and Carson Howard.
A graveside service will be held on Saturday, November 14, 2020, at 2:00 p.m., at Pinecrest Cemetery in Vidalia.
Ronald V. Hall
FUNERAL HOME
'Memories, of a Lifetime of Love'