Posted on
Mrs. Dorothy Cowart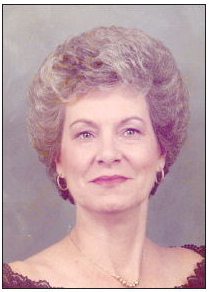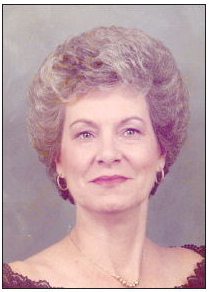 Mrs. Dorothy Cowart
Mrs. Dorothy Melba Gibbs Cowart, age 86, died on Monday, November 2, 2020, in the Community Hospice House in Vidalia after an extended illness.
Mrs. Cowart was born in the Toombs Central Community, was a 1952 graduate of Toombs Central School and earned an Associate's degree from Brewton-Parker College. She farmed with her husband until 1969. She worked at Toombs Central School for several years as a librarian and also taught kindergarten. She worked with Concerted Services for 24 years, becoming regional director, retiring in 2002. She was an active member of Hardens Chapel United Methodist Church, serving on the board of directors, and was former President of the United Methodist Women. She served on the Toombs Central Recreation Department Board of Directors. She was preceded in death by her parents, Henry Washington "H.W." Gibbs and Ruth Harrelson Gibbs; and 2 sisters, Mac Gibbs Thomlin and Era Gibbs Alexander.
Survivors include 3 children, Chris Cowart Murphey and husband Marvin of Waynesboro, Jimmy Cowart and Jennifer Knight, and Anthony Cowart and wife Karen, all of the Marvin Yancey Community; 2 sisters, Betty Gibbs Pittman of the English Eddy Community, and Dianne Gibbs Dunford Fromme of Rincon; 4 grandchildren, Wesley Wright and wife Brittany of Panama City, FL, Amber Cowart Mosley and husband Michael, and Landon Cowart of Toombs Central, and Brandon Hargrove and wife Melanie of Blairsville; 6 great-grandchildren, Karlie Wright, Payton Wright, Cole Hargrove, Lexie Hargrove, Preslie Mosley and Willow Mosley; and several nieces and nephews. The funeral service was held on Thursday, November 5, 2020, at 2:00 p.m., in Hardens Chapel United Methodist Church, with Rev. Bill Lee and Rev. Carroll Gay officiating. urial followed in Hardens Chapel Cemetery.
Pallbearers were Michael Alexander, Mark Alexander, Craig Pittman, Jason Calhoun, John Coleman, Ben Maybin, Kenton Frost, Brian Fredrick, Cody Alexander, Billy Carter and Curtis Carter. Memorial contributions may be made to the Community Hospice Foundation, P.O. Box 2277, Vidalia, GA 30475.
Ronald V. Hall
FUNERAL HOME
'Memories, of a Lifetime of Love'