Posted on
A New Chapter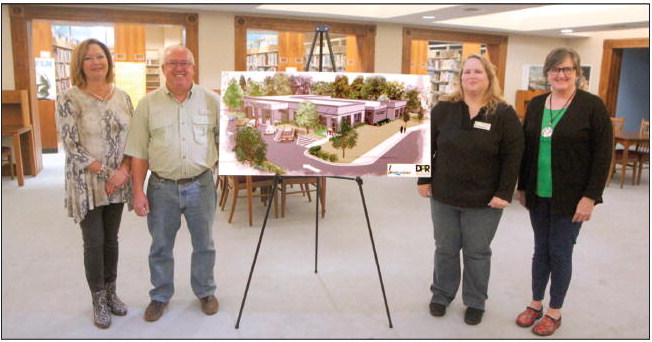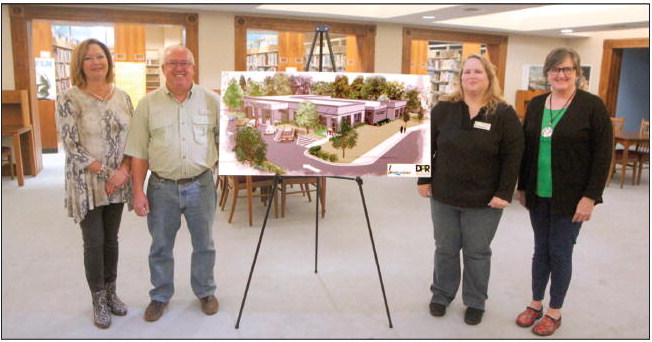 The Vidalia-Toombs County Library and the Ladson Genealogical Library are joining forces! A much needed renovation and expansion of the Vidalia- Toombs County Library on Jackson Street is currently in the final planning stages. In addition to enlarging the current building footprint, the renovation calls for the inclusion of the Ladson Genealogical Library from its current Church Street location. According to Library Board Chairman Jason Davis, "This project would not be possible without the wonderful support of Senator Blake Tillery, as well as City and County leadership."
The renovated building continued from page
will provide many new features currently unavailable at the present facility, including an enlarged meeting room with drop down projection screens and a teaching kitchen that will provide programming space and allow for new cooking based programs. The new facility will have dedicated study rooms for students and small group meetings, an open floor plan children's area, a designated teen room, an enlarged adult reading area, more computers throughout the adult and children's section and ADA compliant bathrooms. The main entrance of the building will be moved from Jackson Street to the redesigned parking lot for ease of access.
Patrons that currently use the Ladson Library will no longer have to hunt for parking spots, a problem at its current location on Church Street. The Ladson collection will be housed in its own climate controlled section of the new library with its own entrance near the front of the building. The Ladson will be available to patrons during the same hours as the regular library. John Ladson, Trustee of the former Ladson Genealogical and historical foundation stated he is "emphatically supportive of this project; and it will be a great move for the Ladson Genealogical Library."
This renovation and expansion is needed for the facility to continue offering updated technology and programs to the community. The Ohoopee Regional Library System is the least funded library system in the state of Georgia and the system is struggling to maintain two facilities. The renovation project will relieve much of that issue. Cameron Asbell, Director of the Ohoopee Regional Library System, has been the driving force behind the renovation efforts and is grateful for the support the plan has received. Several community members have volunteered their time and expertise to the project. Retired construction executive Harry Moses has assisted in the bidding process, will serve as the liaison between the architect and the library, and will monitor the construction process.
"The library is a valuable asset to the community, and the community will play a large part in making the renovation project a reality through support and donations," according to Howard Holman, Chairperson of the Renovation Committee. For those interested in more information please visit our website at ohoopeelibrary. org.